Categories:
Fashion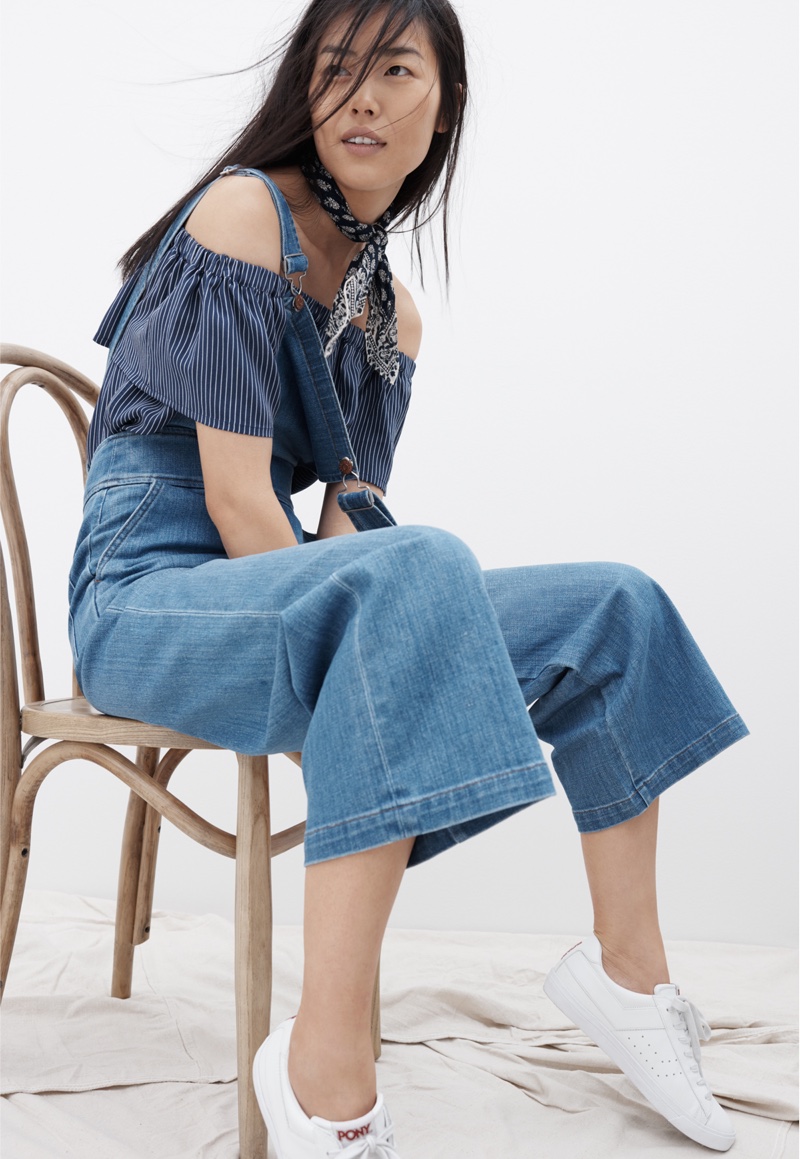 Madewell Off-the-Shoulder Top, Summit Culotte Overalls and White Pony Sneakers
The unofficial start of summer is here, and when it comes to denim, Madewell is serving up plenty of inspiration with its June 2016 style guide. Featuring Liu Wen, the outfits spotlight everything from denim overalls to shorts to skinny jeans and jackets. Paired with casual t-shirts and striped blouses, these looks are made for everyday wear.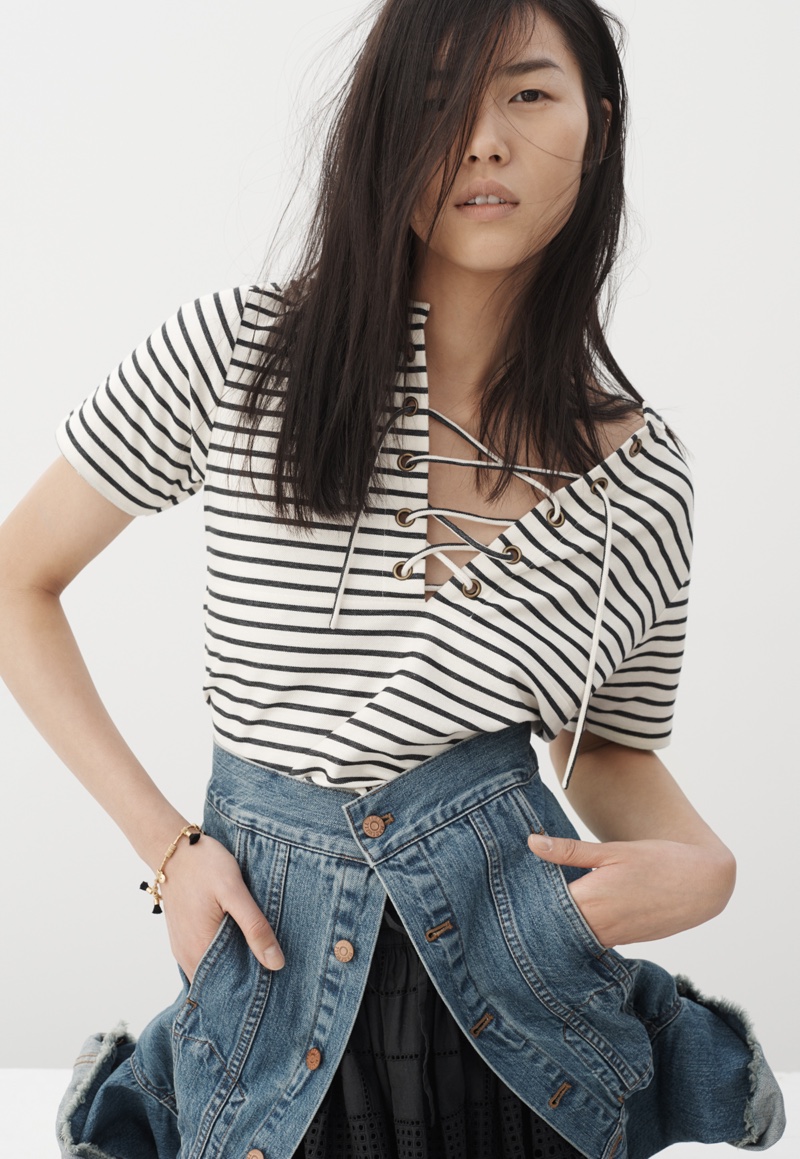 Madewell Striped Lace-Up Top and Summer Jean Jacket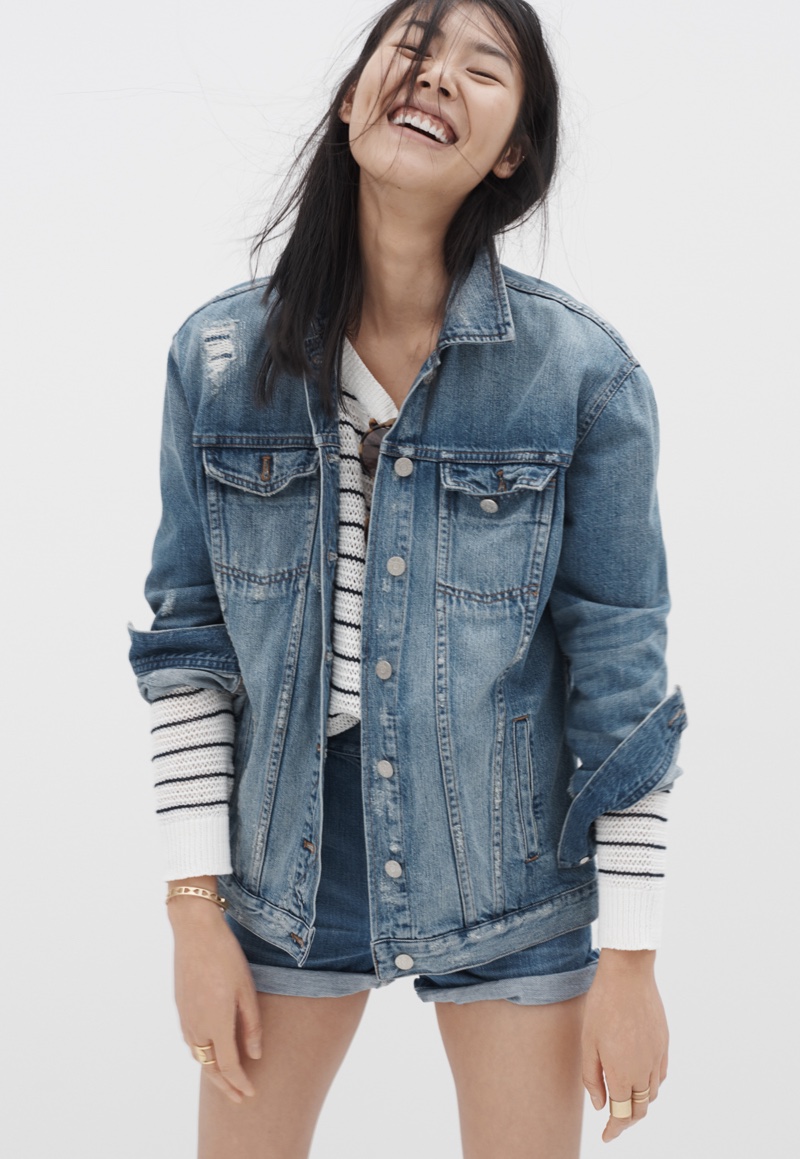 Madewell Oversized Jean Jacket, Striped Dockline Sweater and Westside High-Rise Jean Shorts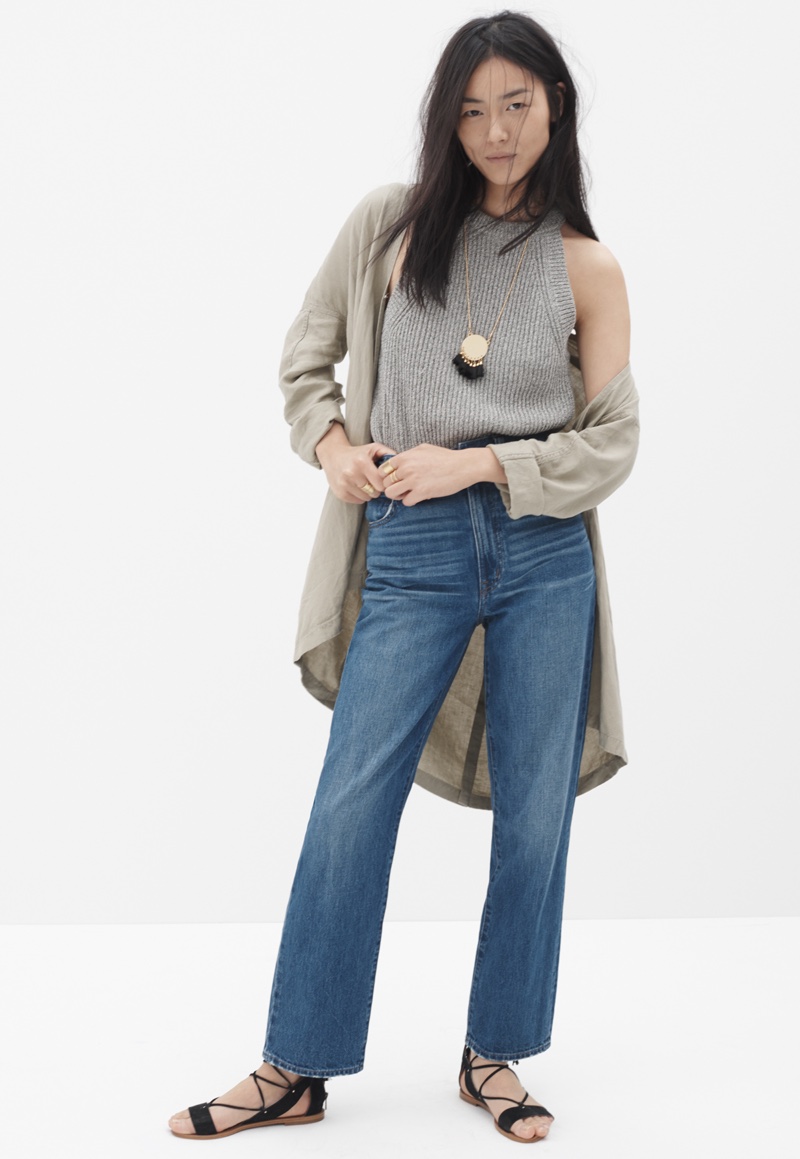 Madewell Westside Straight Jeans, Cropped Valley Sweater-Tank and Drapey Open Jacket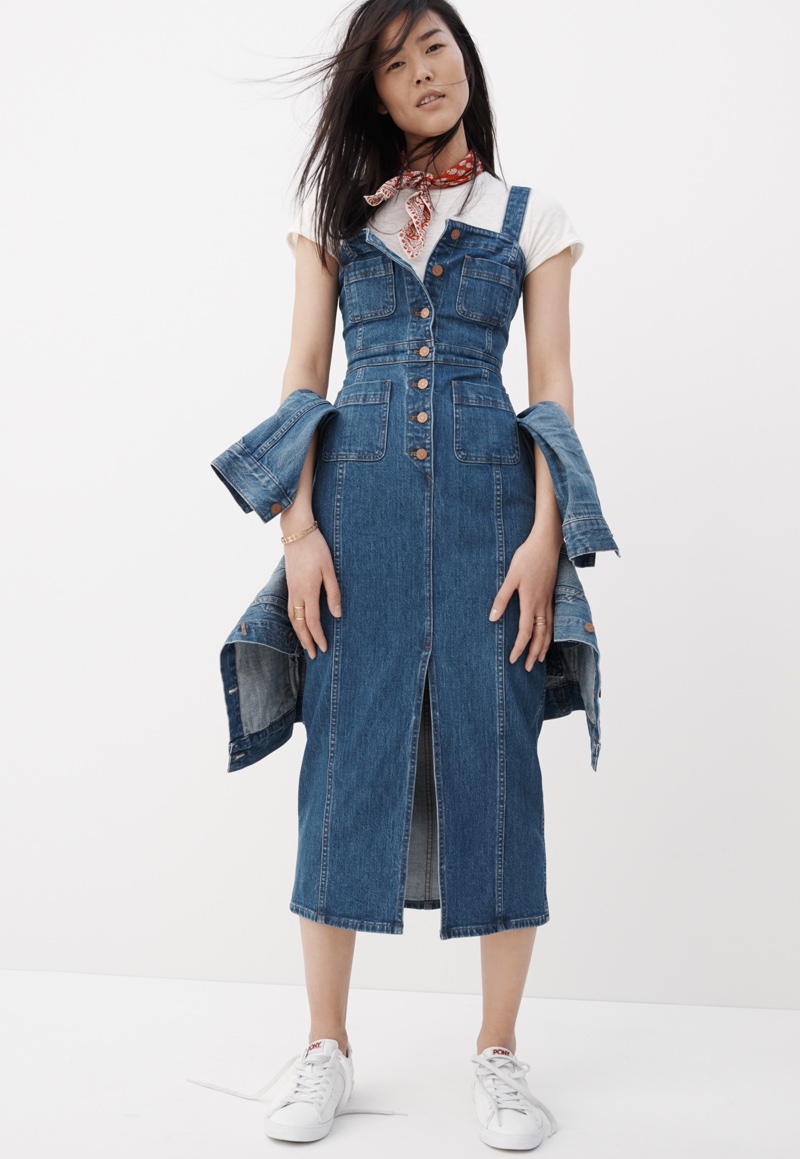 Madewell Denim Button-Front Dress, Shrunken Hi-Fi Tee and White Pony Sneakers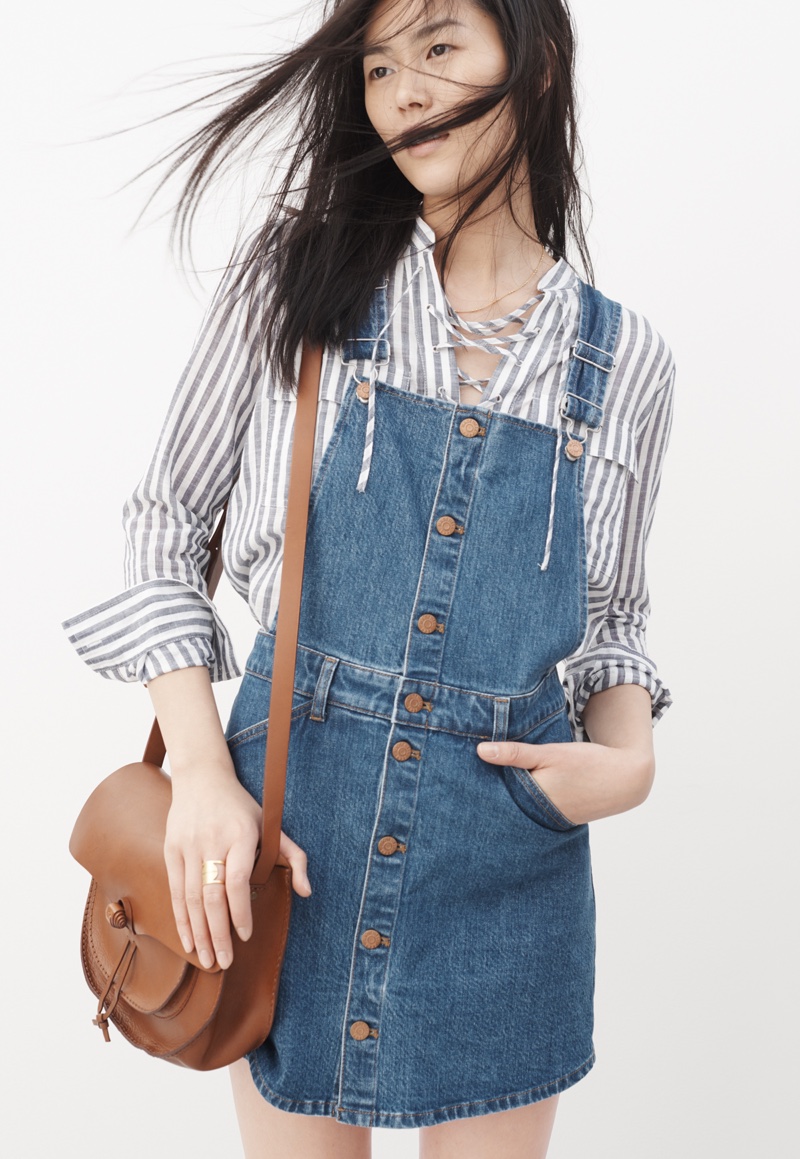 Madewell Denim Skortalls, Terrace Lace-Up Shirt and Leather Savannah Saddlebag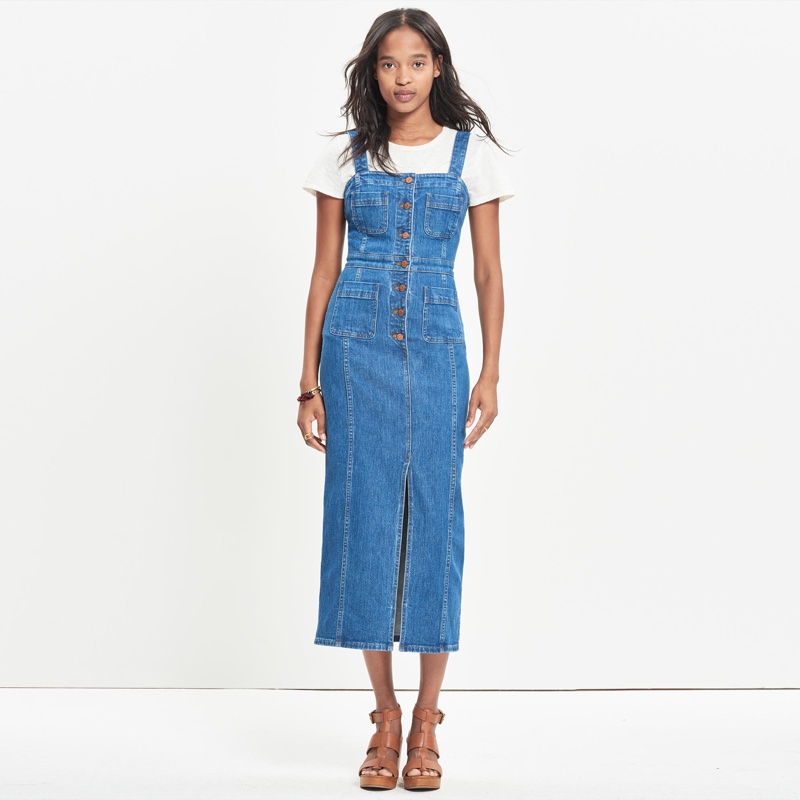 Madewell Denim Button Front Dress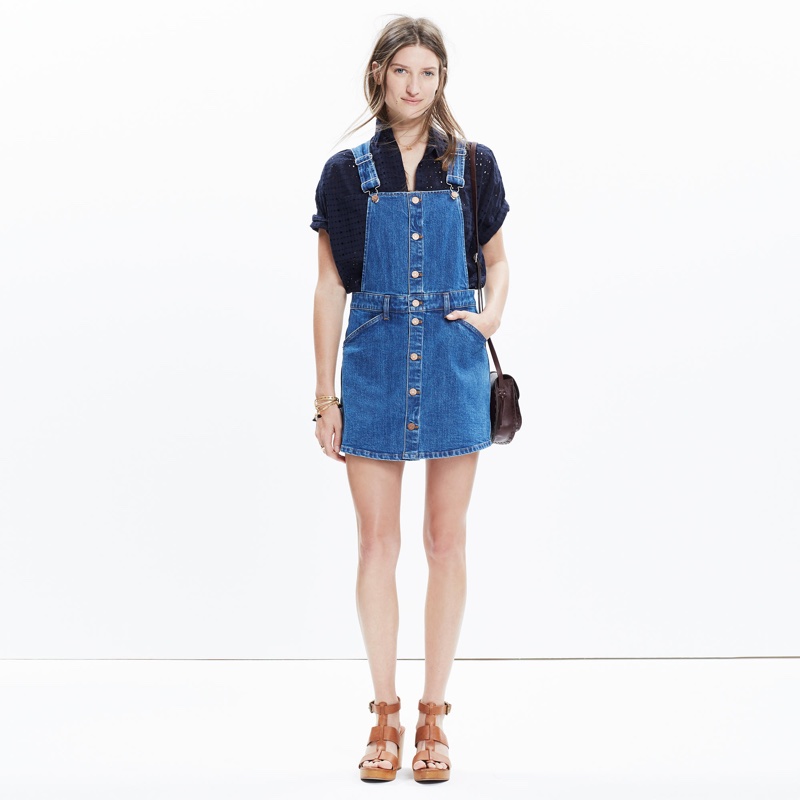 Madewell Denim Skortalls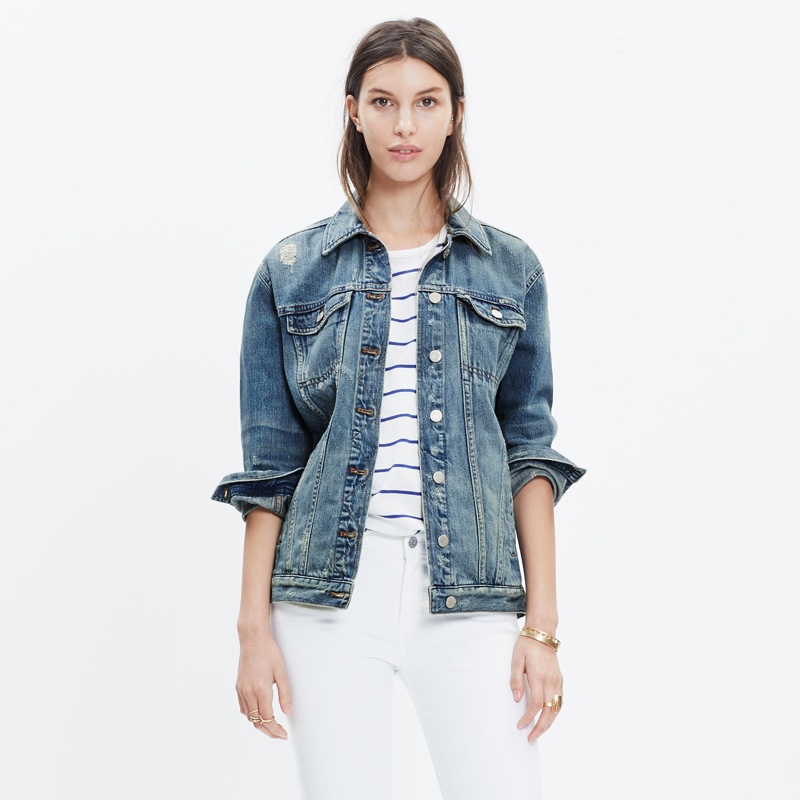 Madewell Oversized Jean Jacket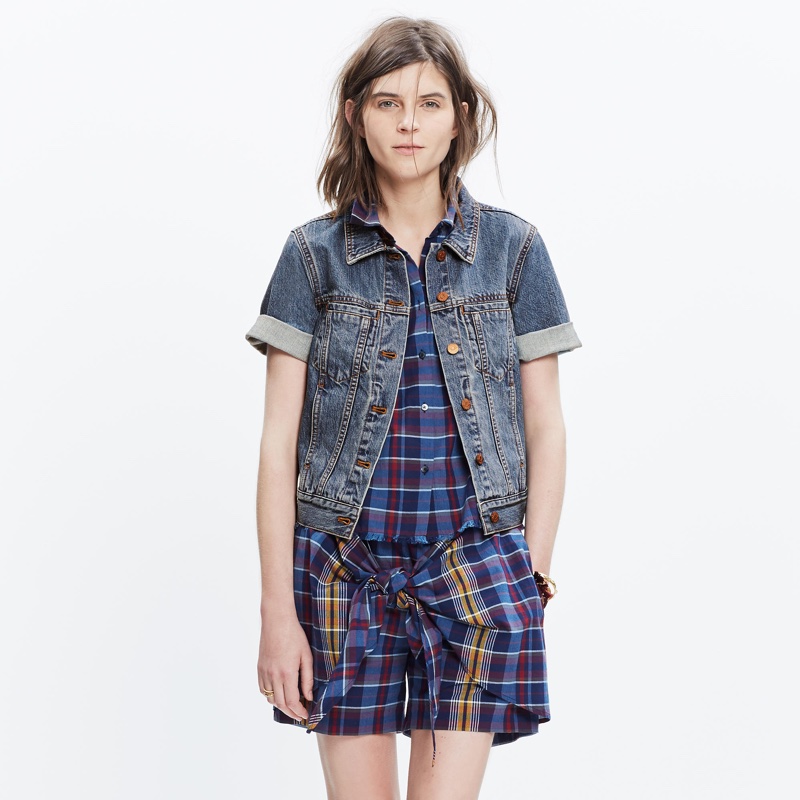 Madewell Summer Jean Jacket
comnum(0) tbcount(0) tbcount(270)
Categories:
Fashion
Elle Fanning wears Lanvin to promote "The Neon Demon" in Paris.
Elle Fanning has been traveling around the world non-stop since her newest film, Nicolas Winding Refn's "The Neon Demon," premiered at the Cannes Film Festival in mid-May. (The film hits theaters Friday.) And right alongside her for much of the film's press tour was her stylist Samantha McMillen, who has been working with the younger Fanning since she was 13. And while the actress is no stranger to a jam-packed promotional schedule — see 2014's "Maleficent" — this tour marked a new chapter for the critically beloved actress. She turned 18 in April, went to Cannes for the first time in May and graduated from high school in June. "I was really happy and a little bit emotional watching it," said McMillen on Thursday. "As an adult now, you start to see things a little bit differently and you can try things that are slightly more mature and see how it fits and how it works and if you can carry it off. It's a different thing, a different mindset, and I think that she's ready for it and she's all in."
In choosing looks for the press tour, she and Fanning considered a few key factors: referencing the movie (i.e. playing with glitter, sequins and lip, lipstick and heart motifs), choosing couture pieces with impressive workmanship (befitting the glamour of Cannes especially) and making sure everything felt "very Elle" (a little bohemian, always regal and ethereal). "Things that might be too princess-y for somebody else can work on her, because she's tall and she can carry it off and also has that sensibility about her."
Elle Fanning wears Chanel, Zuhair Murad and Alexander McQueen in Cannes.
McMillen said that the first dress Fanning tried on during fittings, the stunning Zuhair Murad she wore to the Cannes premiere, was the "ultimate" Elle Fanning dress. "I can't think of a dress that had more elements of her in it," she said. "It was appropriate for the movie and the occasion and she was also missing the prom and turning the evening into that for herself, because it encapsulated all of that." McMillen explained that since the premiere came at the end of the festival, she and Fanning were paying attention throughout to make sure that they didn't repeat something another actress wore. "It was nice, in a way, that we got to see the whole festival and see what everybody was wearing."
After the premiere, Fanning changed into a mini Alexander McQueen dress. "The workmanship on everything that she chose was impeccable, everything had a specialness to it that you couldn't compare to anything else," said McMillen, calling out the party dress's hand-painted leather bustier. Fanning's Cannes photo-call dress, a long-sleeved ruffled Chanel mini, was another right dress for the right moment."It was also very Elle — it had an ease to it, a timelessness to it. I felt it was just perfect to be on the French Riviera in that moment."
Elle Fanning wears Giamba, Dolce & Gabbana and Gucci to promote "The Neon Demon."
After Cannes, McMillen focused on incorporating elements of the film into Fanning's looks. "The movie is about fashion and the modeling world and about beauty... We incorporated [those elements] into everything, where we could." But she also had options on hand to be nimble, just in case a premiere turned out to be in a small venue, or if the weather turned sour or if there were no cameras. ("You don't want to do a designer the disservice of having an outfit out there that didn't ever get photographed," said McMillen.) The Paris premiere was an example of an event that didn't require a big gown. Fanning wore instead a sequin-covered dark red Lanvin frock with matching heart choker, one of those little nods to the movie. "Elle has that beautiful long neck, and [the choker] completed the whole look and made it more special for her, and [it's a] signature for Elle to do something like that."
At the Los Angeles premiere, McMillen knew that there would be neon light backdrops and reflective rooms, so Fanning's dress needed to complement the setting. "We wanted the dress to be something that would catch the light and would be really special and glittery and shiny and work with the theme of the night," she said. Fanning's sparkly floral sequined Dolce & Gabbana dress certainly stood out amidst the flashing colored lights.
As for the soft pink, ruffled, one-of-a-kind Gucci gown worn to the final New York premiere — McMillen said she and Fanning were eyeing that one early. "We felt like at the end of all the glitter and the shine and all that stuff, it was nice to end with something beautiful and romantic and very much Elle, with the fresh flowers in her hair and just the easiness of it," she said, adding that it recalls the soft sea foam green dress Fanning's character wears at the end of the movie. "It reminded me of the same simplicity... I wasn't trying to recreate it but in thinking about it [now], that's how the movie ended and that's how the press tour ended."
Looking back on the five years they've worked together, and considering that Fanning is now an adult, does McMillen see an evolution in the actress's style? Fanning is conscious that "she starts certain trends," but her fascination with fashion has always been strong, she said. "She doesn't want to wear the same thing that everybody else is wearing," said McMillen. "She has always had a knack for seeing and picking out pieces that are intrinsically her, but also unique to what anybody else would choose in a particular situation and she generally knows what's going to look good on her and what she can pull off." Indeed, Fanning's love of fashion is apparent on the red carpet — you can see that regal ease that McMillen described on her face. "It's really a collaboration and a team effort," she added. Another press tour down, and surely many more to come.
comnum(0) tbcount(0) tbcount(255)
Categories:
Fashion
Kate Moss for Equipment collaboration announced
Kate Moss is taking her iconic style for her new collaboration with French clothing brand Equipment. The supermodel has teamed up with Equipment for a new line of button-down shirts, silk blouses, blazers, dresses, sweaters, jackets, pants and more. Launching exclusively in Equipment stores and online on Equipment's website as well as Net-a-Porter beginning on June 2nd, the collection will later be available at other retailers on June 15th.
In addition to the recent collaboration, Kate Moss will also appear in the brand's fall 2016 campaign, shot on location in her country estate in Cotswolds, England. Moss previously appeared in Equipment's spring advertisements, captured by model Daria Werbowy.
Equipment's CEO, Jack Schwefel, says,"We loved having Kate so hands on during all parts of the process, every step of the way. The synergy is effortless as she's been building a relationship with our brand for years and we look forward to expanding the relationship for many more."
KATE MOSS FOR EQUIPMENT ANNOUNCEMENT
Kate Moss for Equipment
Kate Moss for Equipment illustration
Kate Moss for Equipment illustration
comnum(0) tbcount(0) tbcount(234)
Categories:
Fashion
Reformation Winslow dress in "Evergreen," $268
They say nothing in this world is certain except death and taxes (which, objectively, is true), but I'd like to propose that a third element be added to that little list of permanency: wedding season fatigue. Look, I genuinely loveattending weddings — I cry so much! — but during the summer months, it's easy to understand why we spend so much time griping about them. And I feel bad about it! They can be quite expensive and time-consuming, and become even more so when you're a member of the bridal or groom's party. But I've found that the best way to fight the seasonal exhaust is to invest in a really kickass outfit that keeps you excited about all of the ceremonies to come.
I've been eyeing this Reformation dress for almost a year now, and with several weddings on the docket for July, August and September, now might be the time for me to finally pull the trigger. It's breezy, respectful and versatile, with a leg slit that allows for all your dance floor needs. I love that the deep green is as wearable as it would be in black, which means I can wear it throughout the calendar year to a range of other events. I'm confident I'll get my money's worth.
comnum(0) tbcount(0) tbcount(182)
Categories:
Fashion
Abbey Lee in Julien Macdonald at the New York premiere of "The Neon Demon" on Wednesday.
Australian model-who-acts-now Abbey Lee — who has recently dropped her surname, "Kershaw" — is in a controversial new movie called "The Neon Demon" about the cutthroat, slick world of modeling. We at Fashionista have been drumming up excitement surrounding the film for weeks now, and on Wednesday, it finally premiered in New York City. Being a fashion-centric flick, its stars Lee, Elle Fanning and Bella Heathcote have been pulling out all the sartorial stops throughout their recent publicity tour, but last night, it was Lee's torso-exposing Julien Macdonald gown that won the lot.
Objectively, it's a beautiful dress. It's silvery and slinky with just a hint of old Hollywood glamour — the latter of which Lee smartly exaggerated with metallic shoes and a head of deeply-parted waves. But take a deeper, more pointed look. Stare upon Lee's sternum. Do you see that definition, that highlighting that extenuates both her chest and her ample abdominals, not to mention her collarbone and breastplate? She looks ripped as hell, and in a manner that's clearly more Pilates than CrossFit. I would like to look like this one day, but because I'm a mere journalist and not a tall, otherworldly model-who-acts-now, this is but a pipe dream.
Feast your eyes at this handiwork.
See you back here for the rest of "The Neon Demon"'s press junket in the days ahead.
comnum(0) tbcount(0) tbcount(300)
Categories:
Fashion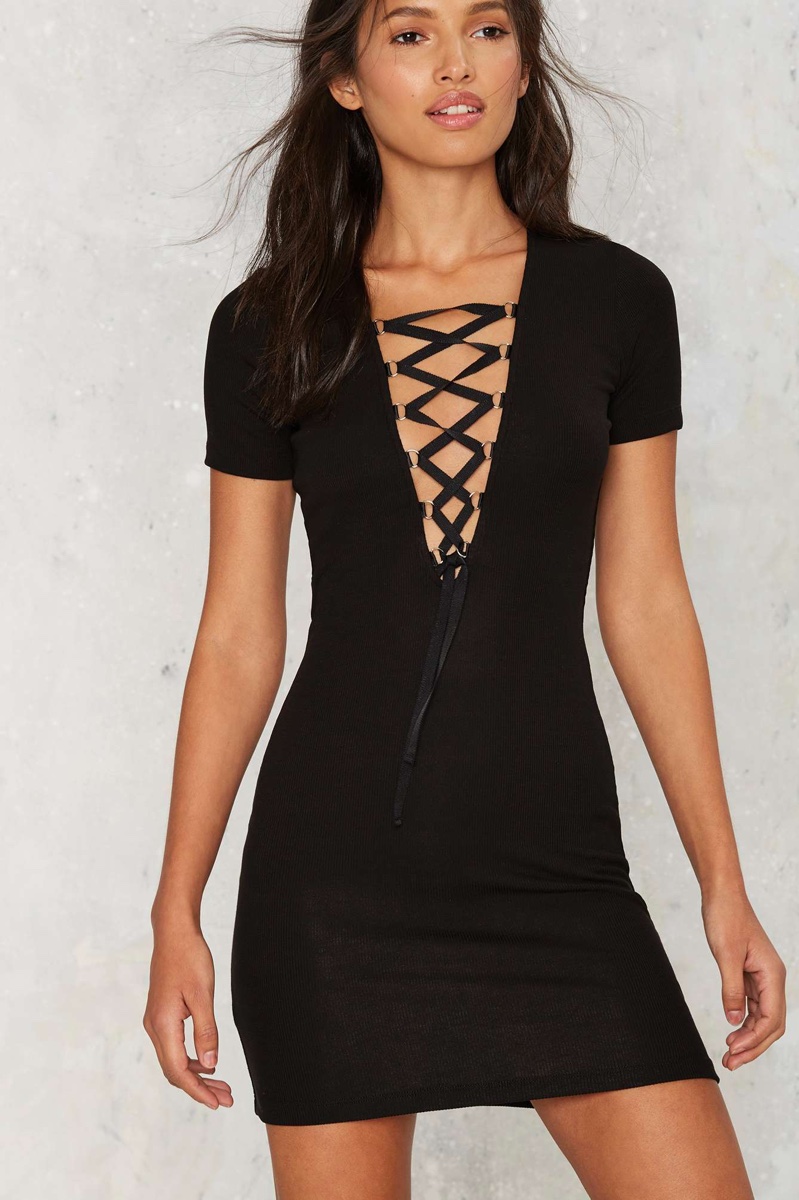 After Party Vintage Harlow Ribbed Lace-up Dress
Flaunt some skin in one of the season's hottest trends–lace-up detailing. Whether you are looking for bodycon silhouettes or loose and flowy, the lace-up style on a dress is perfect for a night out clubbing or sunny day on the beach. Check out our selection of lace-up dresses in denim, suede, stretch knit and more below.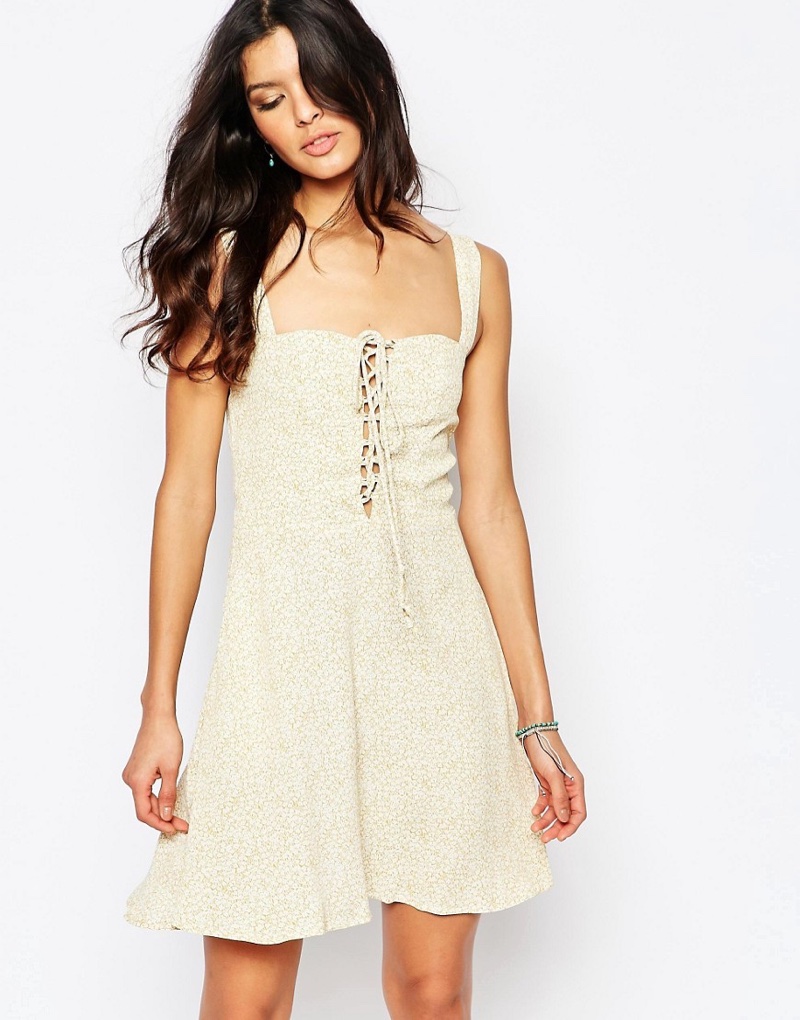 Flynn Skye Leila Lace-up Mini Dress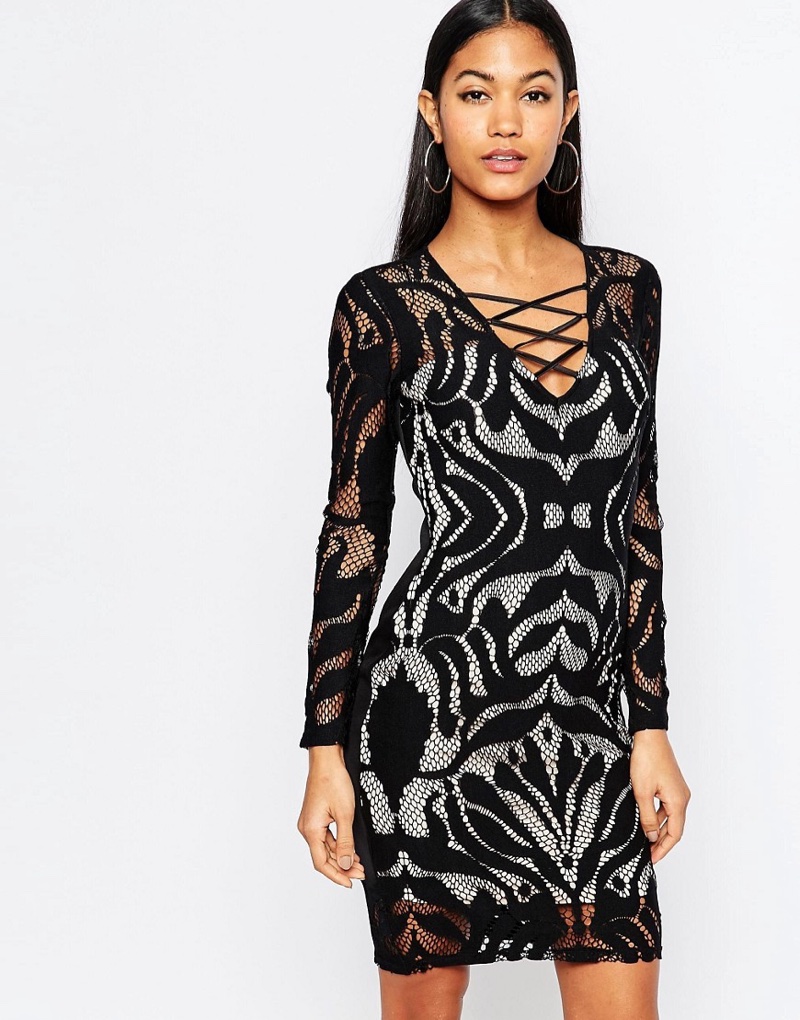 Lipsy Lace-up Lace Dress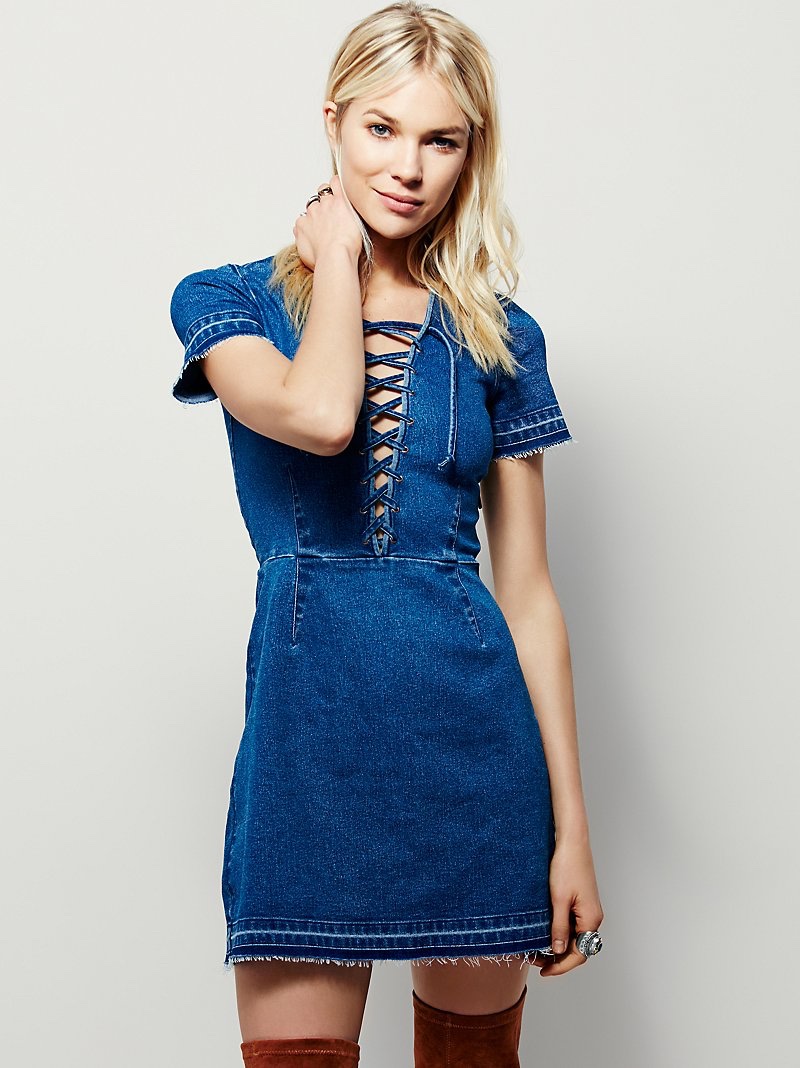 Free People Dana Denim Lace-up Dress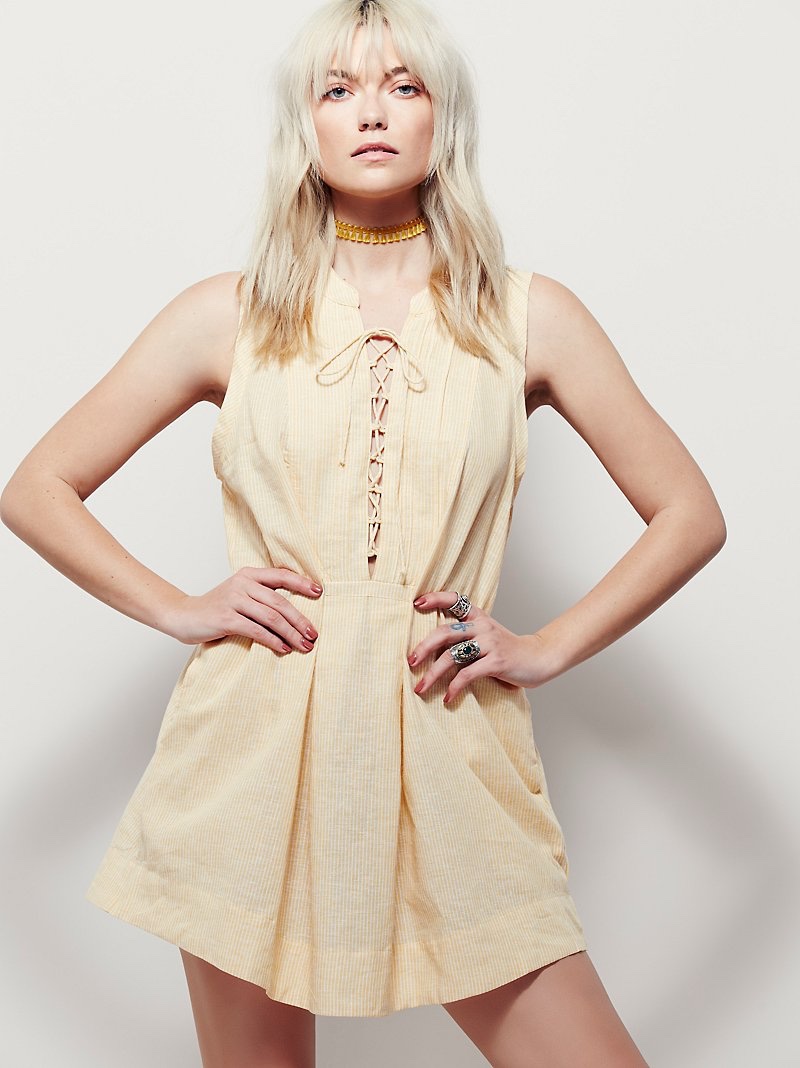 Free People Poppin' Off Poplin Dress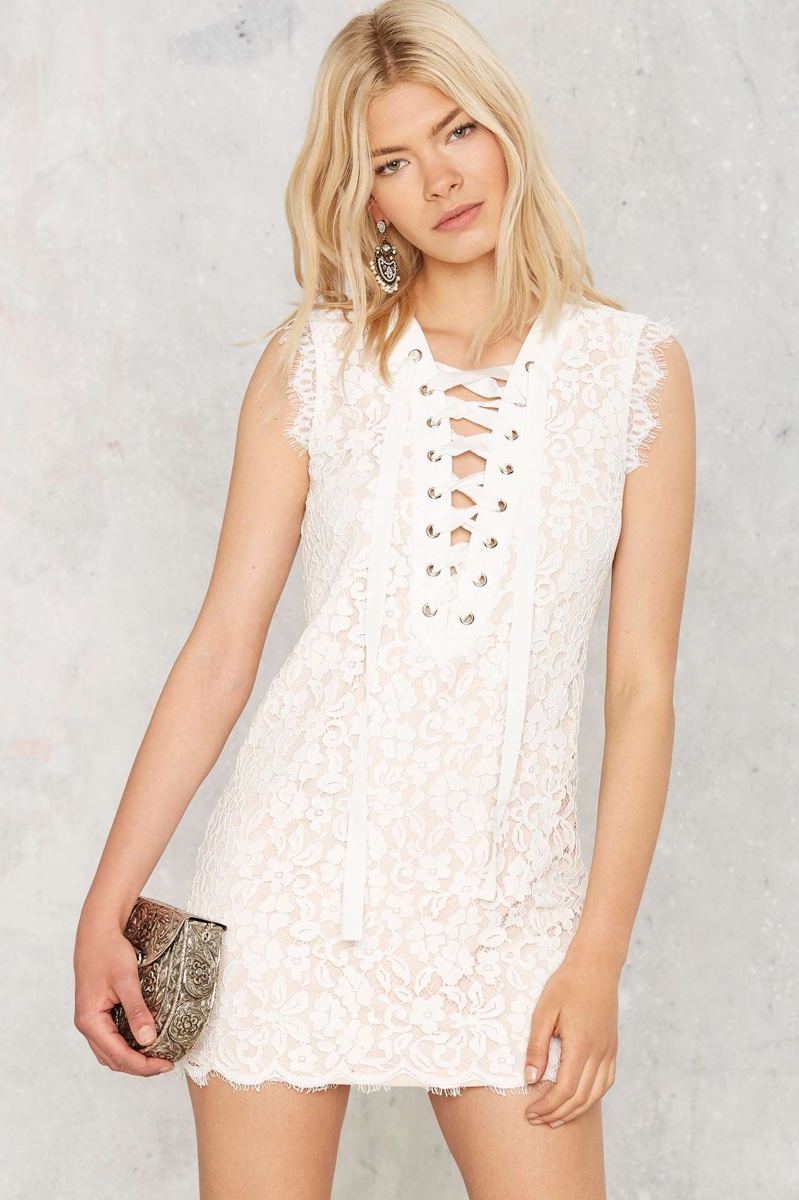 Nasty Gal Lace Instinct Mini Dress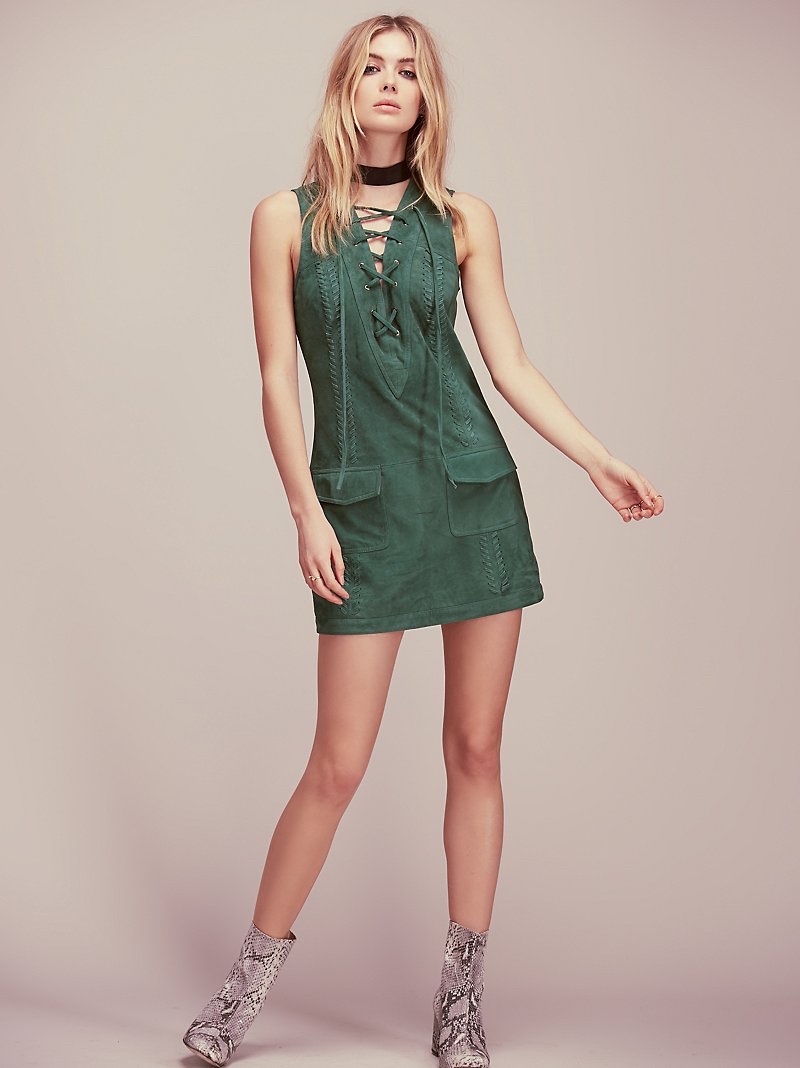 Free People Take Me Home Suede Dress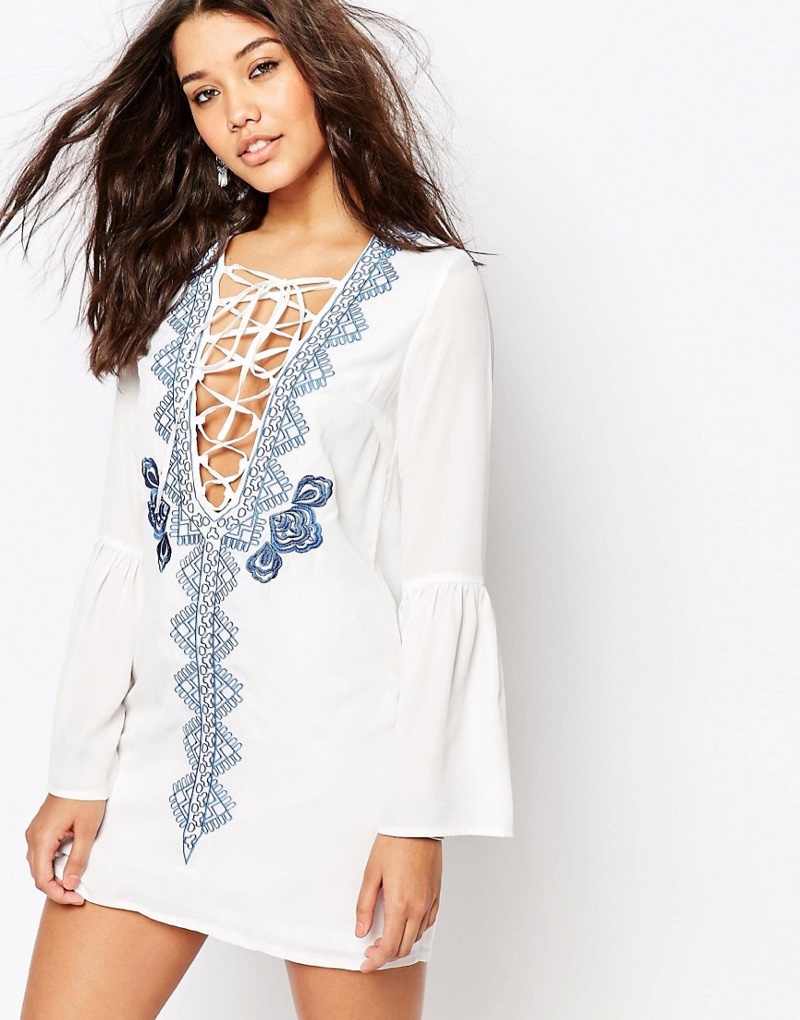 Missguided Long Sleeve Lace-up Embroidered Dress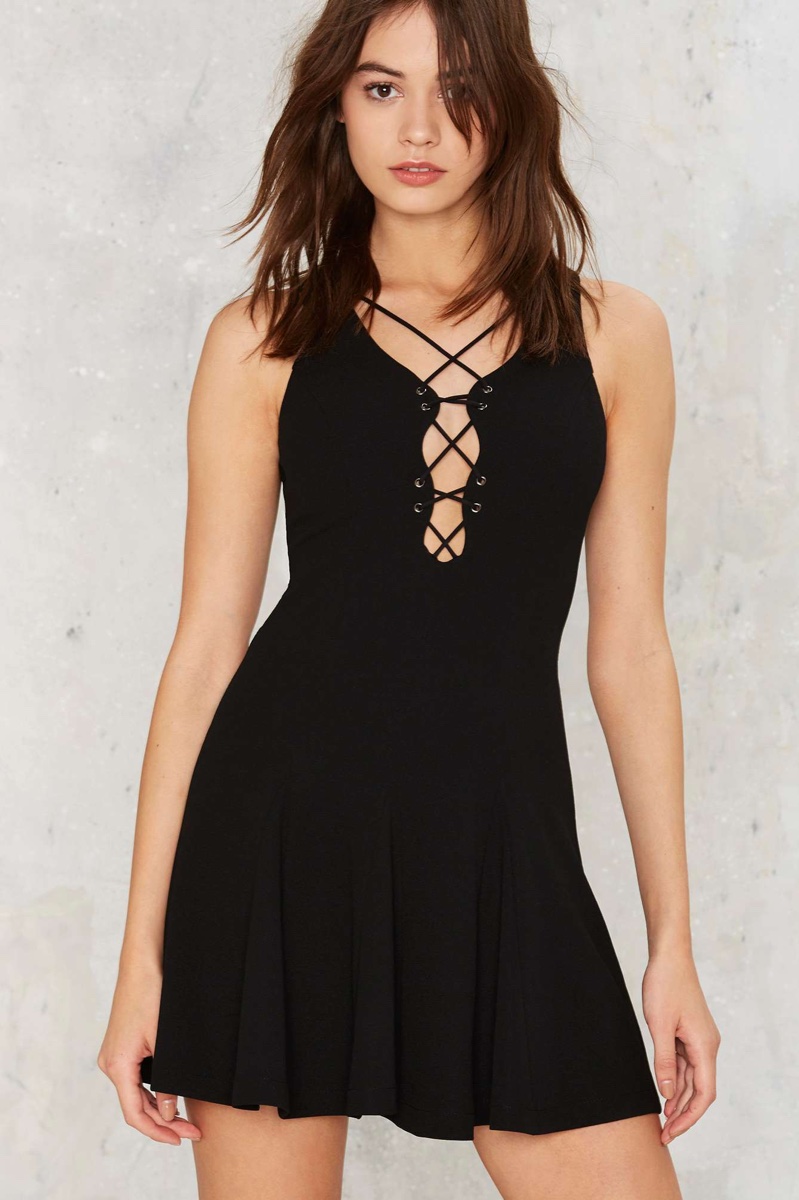 Nasty Gal Shadow Me Lace-up Dress
Designer Bags, Wallet, Purse, Belt & Accessories Official Site, Best Price & Quality, Free Worldwide Shipping, Free Returns. Every Bag Is A Work Of Art - Handmade - Cowhide Art - Can Custom-Made

Categories

New Posts

Hot Posts

Tag Cloud