Categories:
Other Brands
Beautiful Designs Is Carved Out Of Cowhide - Handmade - Ladies' Handbag, Women's Tote Bag
- Hand-Made Patterns And Coloring: Flower
- Adjustable Strap You Can Cross Your Body
- silvery hardware
- Material: Genuine leather
- terylene Lining And Zipper Closure Pocket
- Size: L*W*H 24CM*26.5CM*20CM
- This Tote Bag Come With Dust Bag
- Have In Stock
Each Accessory Is A Work Of Art - Handmade [ Cowhide Art ] - Carved Out Of Cowhide !
Bags And Accessory Can Also Be Custom - Made To Suit Your Own Requirements.
Buy Designer Handbags, Best Price And Quality! Free Worldwide Shipping, Free Returns!
A Great Selection Of Genuine Leather Handbags,Totes, Clutch, Designer Shoulder Bags, Wallets & More!
Each Bag Is A Work Of Art, (Can Custom-Made) Handmade [ Cowhide Art ] - Bags Are Carved Out Of Cowhide.
comnum(0) tbcount(0) tbcount(19)
Categories:
Other Brands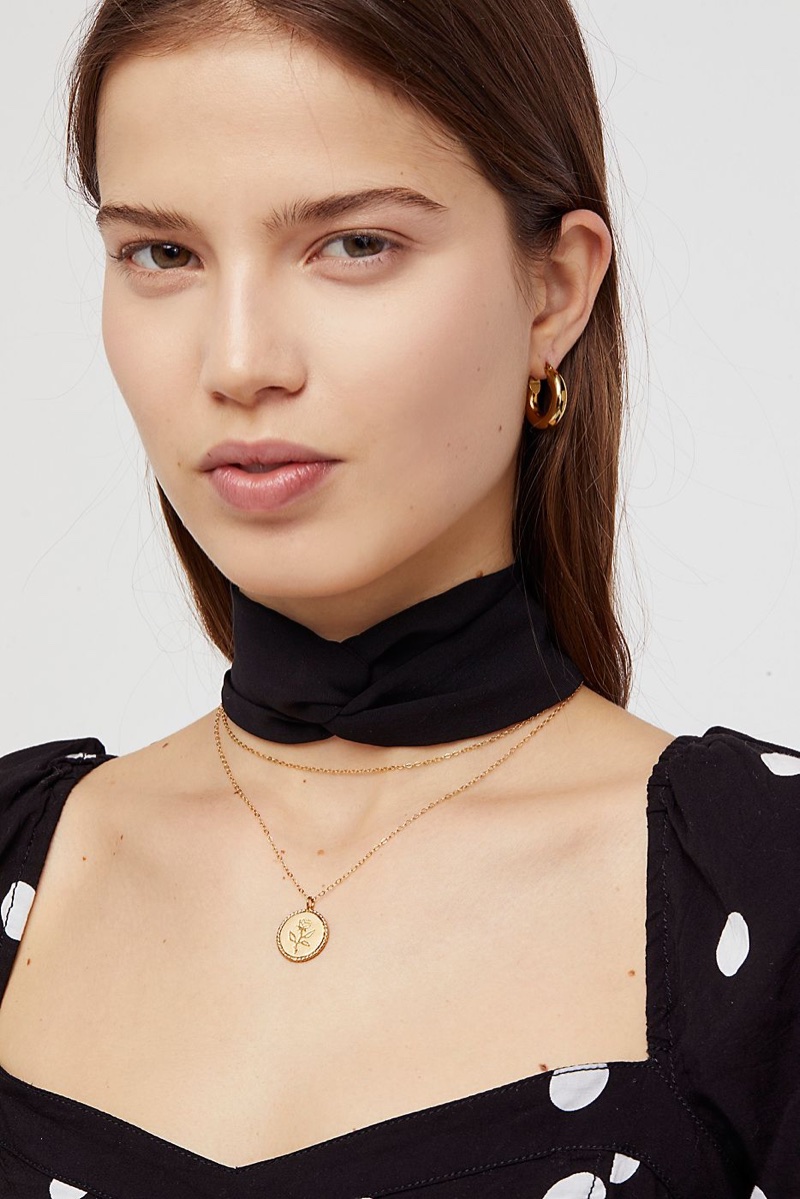 Photo: Free People
Only a true fashion enthusiast can understand the struggle of keeping up with the latest trends. Every woman loves to look fashionable and on point when it comes to her dressing. Unfortunately, the worst thing about fashion is the constant change it goes through. The $500 jacket that you bought just a few months ago is as good as new but too outdated to be worn at your next meet-up? Most people focus on the clothing side of the fashion and invest too much in it. Fashion Pro Tip: You can focus more on your accessories and add oomph to even the most basic clothing without spending a fortune.
Accessories are one of the most critical parts of your look. The right attachment has the power to make the simplest outfit stand out in the crowd. Moreover, most accessories won't even cost you too much, and they are something that you can quickly change with the changing fashion trends. As the fashion runways prep up for summer 2018, we bring you the total fashion round up of what's hot and what's not in the fashion accessories trend.
CHOKERS
Chokers were a rave back in the 90s, and fashionistas from 90s know it as a blast from the past. Chokers started to make their way on the ramps and runway somewhere in fall 2017, and they are here to stay for summer 2018. Not just here to stay but they are one of the hottest fashion accessories this season and a must-have for your wardrobe this summer. Chokers are also one of the most versatile accessory items. They can be worn in many ways. From a classy bow choker necklace to the street-themed leather chokers – choose from whatever suits your style best.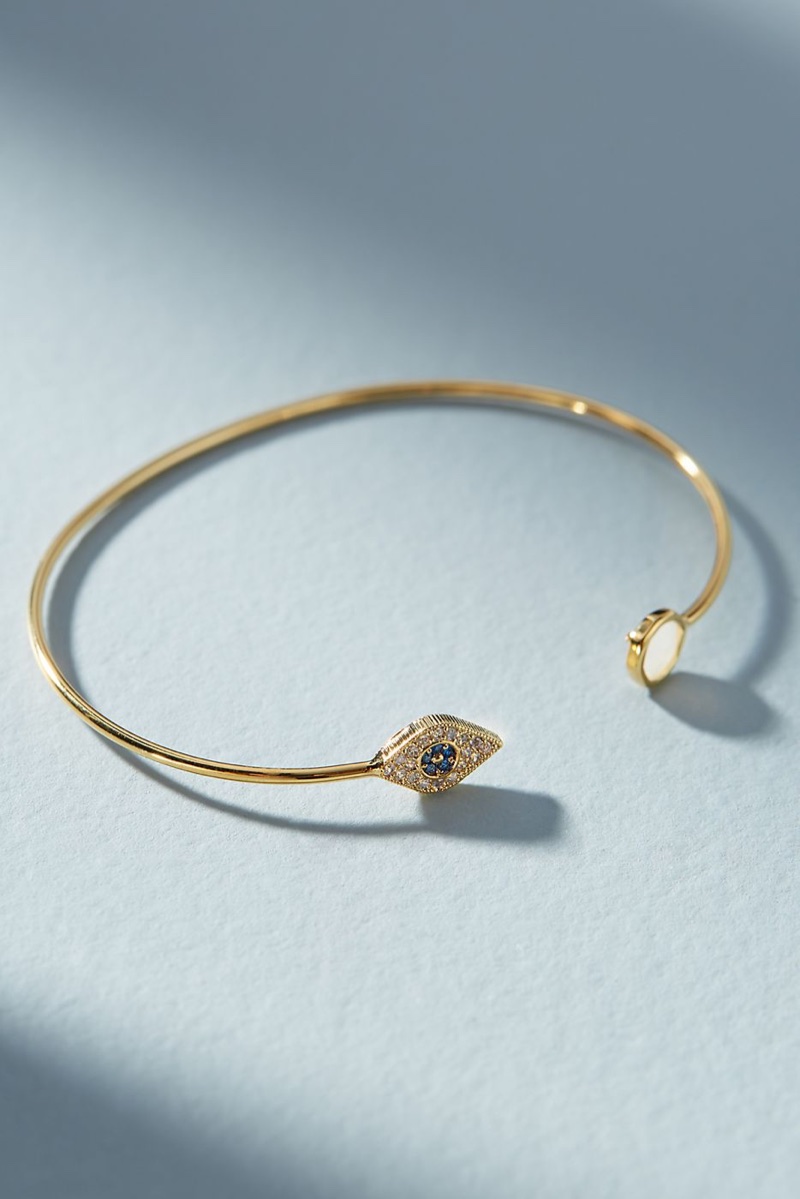 Photo: Anthropologie
CUFF BRACELETS
Cuff bracelets are another hit in the fashion circles. These beautiful bracelets take you back in the time of Cleopatra. The unique blend of strength and feminity that a bunch of cuff bracelets in your hand ooze out is unparalleled. How to wear them? The more they are in number, the better they look. Get some in leather for a casual touch or the metal ones for a more formal look. You do not necessarily have to spend an arm and a leg to grab the high-end bracelets. Many regular fashion stores such as H&M and Aldo stock a fantastic variety of cuff bracelets.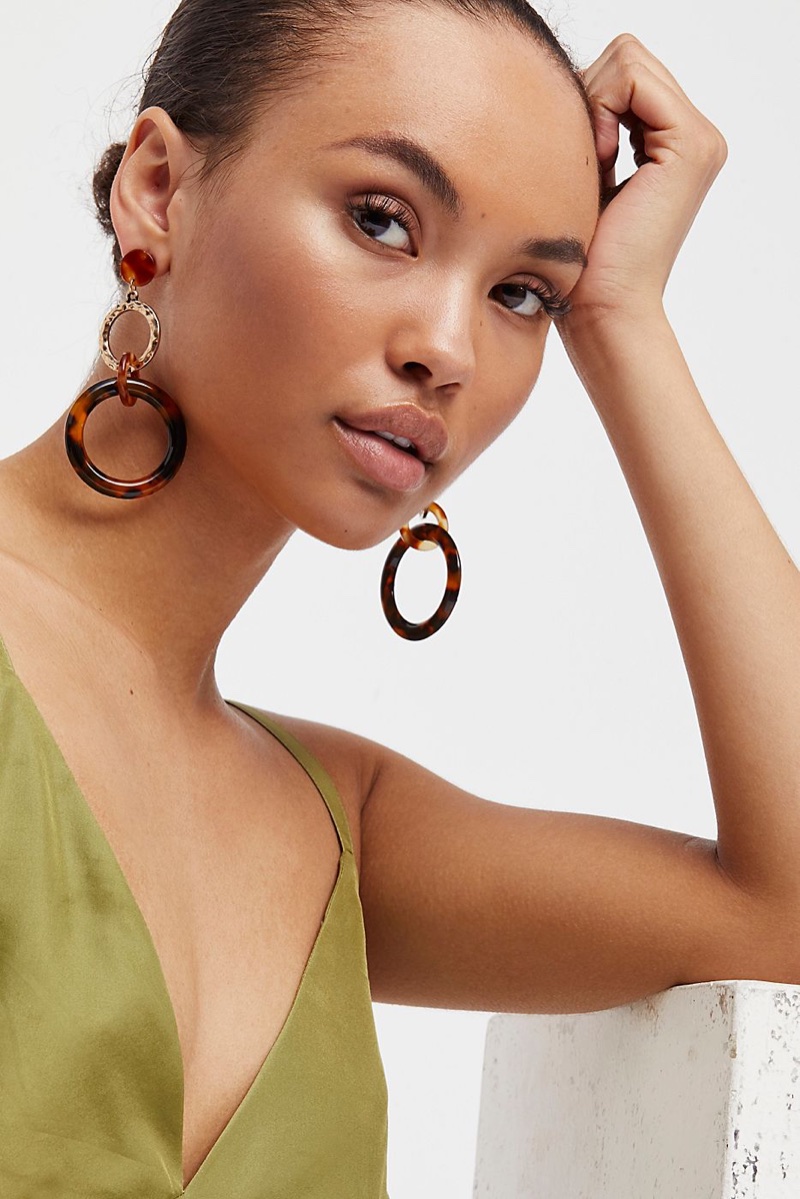 Photo: Free People
LARGE HOOPS
Another 90s fashion blockbuster, oversized hoop earrings are another hot trend on the 2018 runways. If you can afford one, a classy pair of hoops from Giorgio Armani will set the floor on fire in your next cocktail party. However, if you want to stay fashionable on a budget, check out you will still be able to find super cool hoops at your nearest departmental store. Make sure your hairdo is on point to go with the circles.
ANKLETS
It looks like the 90s fashion profoundly inspires the 2018 fashion trends. Remember those pretty delicate chains wrapped around the ankles back in the 90s. They are back again. If you are wearing cropped pants or capris, or even a skirt that ends above your ankle, an anklet will be a super chic addition.
comnum(0) tbcount(0) tbcount(17)
Categories:
Other Brands
Eniko Mihalik comes fresh from the beach for the June-July 2018 cover of Air France Madame. Posing with wet hair, the Hungarian model wears a wetsuit from Dior in the Gianluca Fontana lensed image. With art direction by Giorgio Martinoli, the cover story takes place in Dubai. Eniko poses in must-have swimsuit looks and coverups styled by Virginie Dhello. The blonde wears the designs of Gucci, Chanel, Paco Rabanne and more.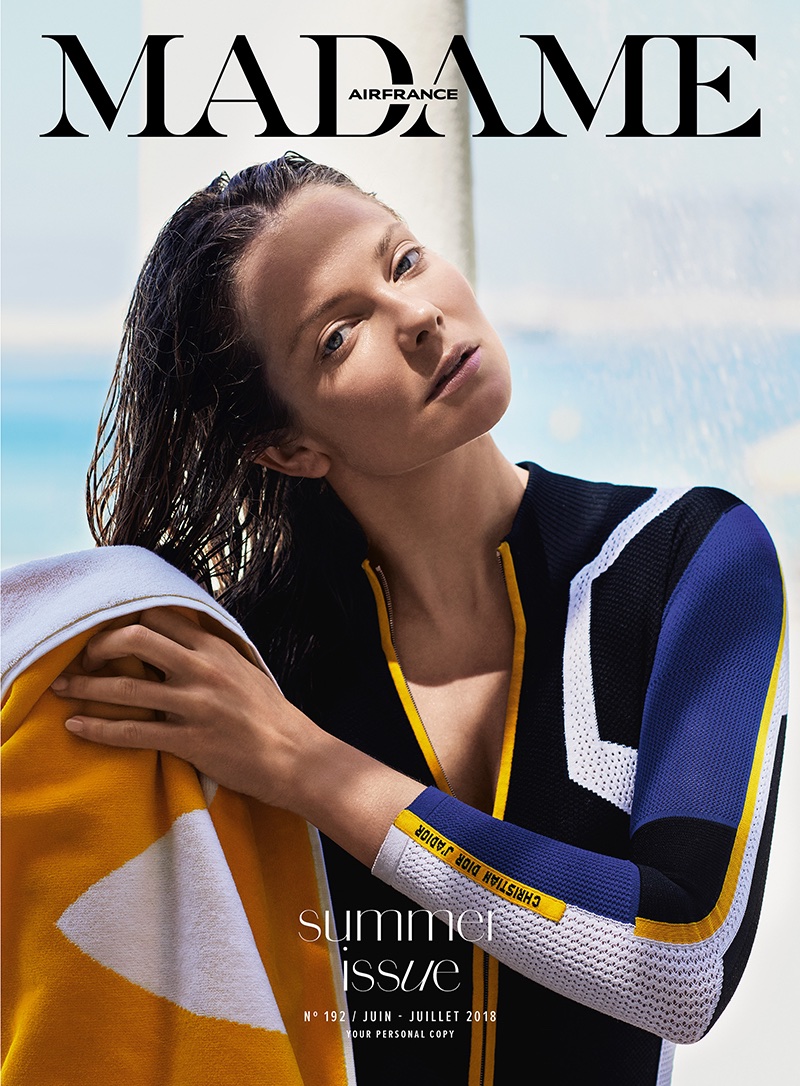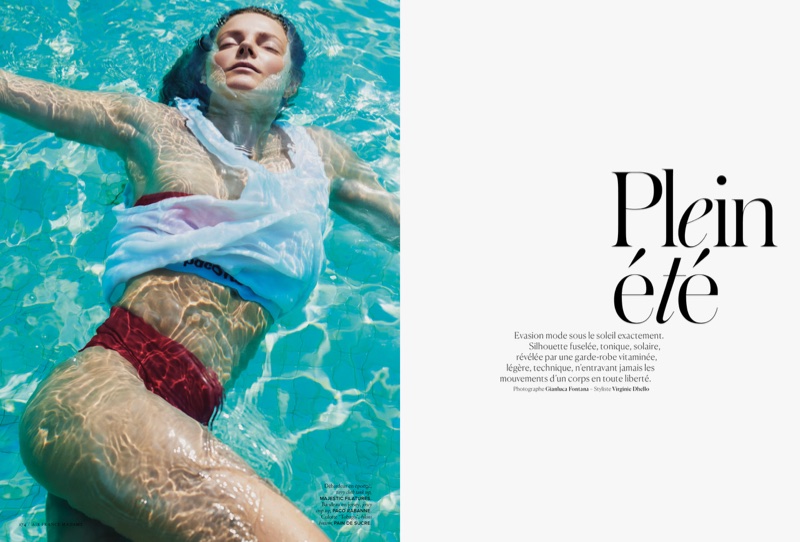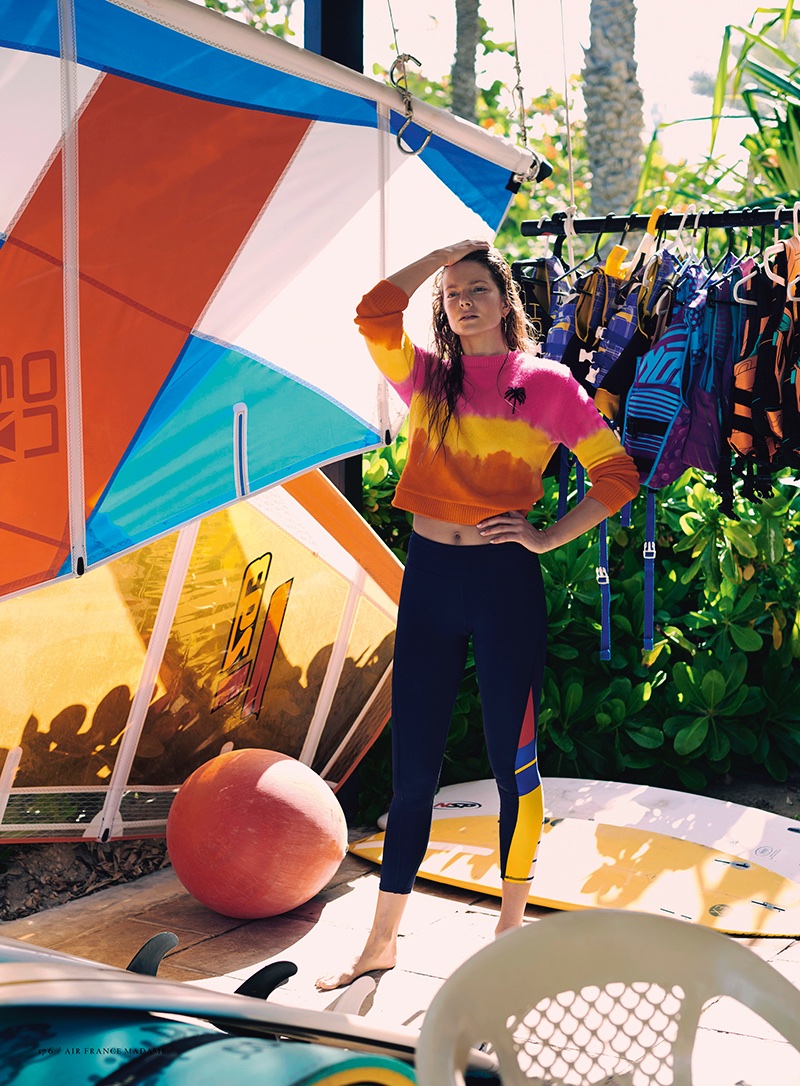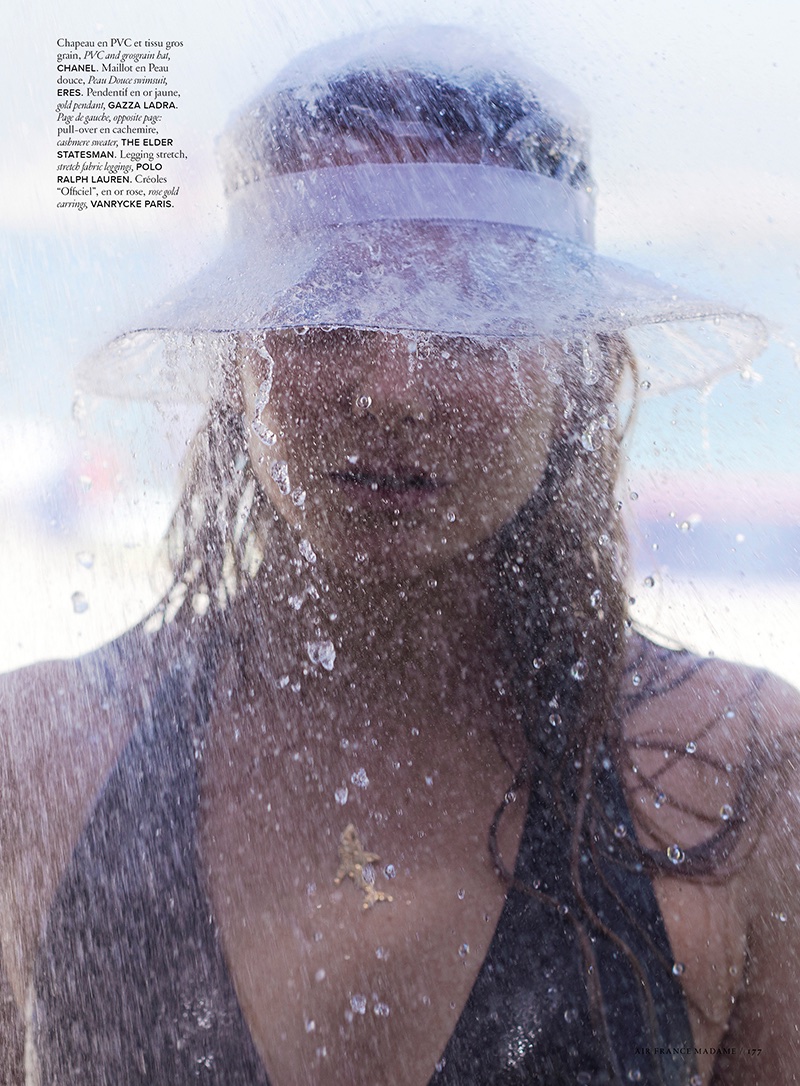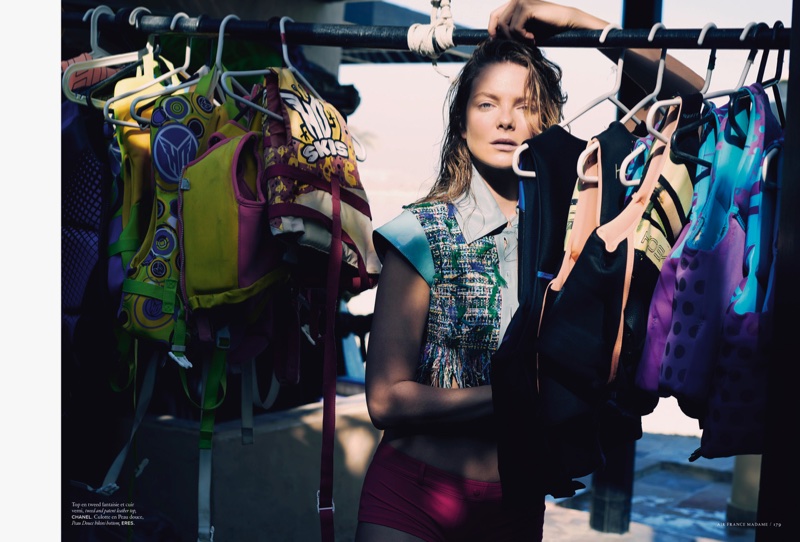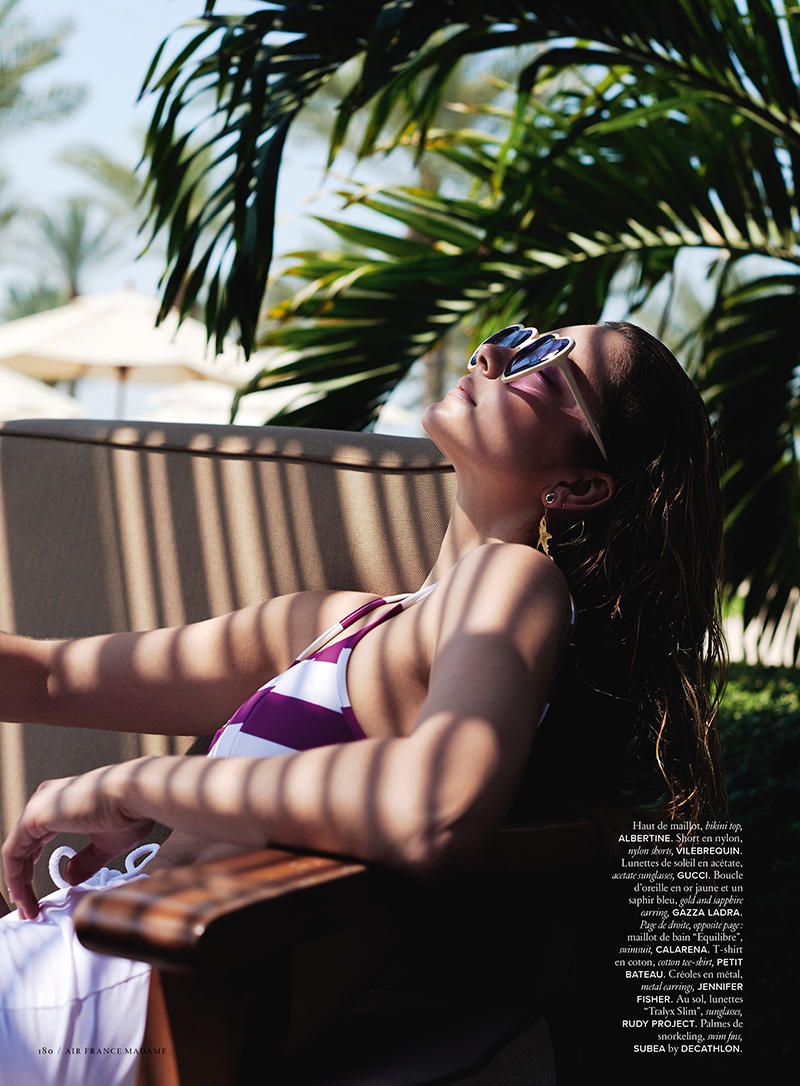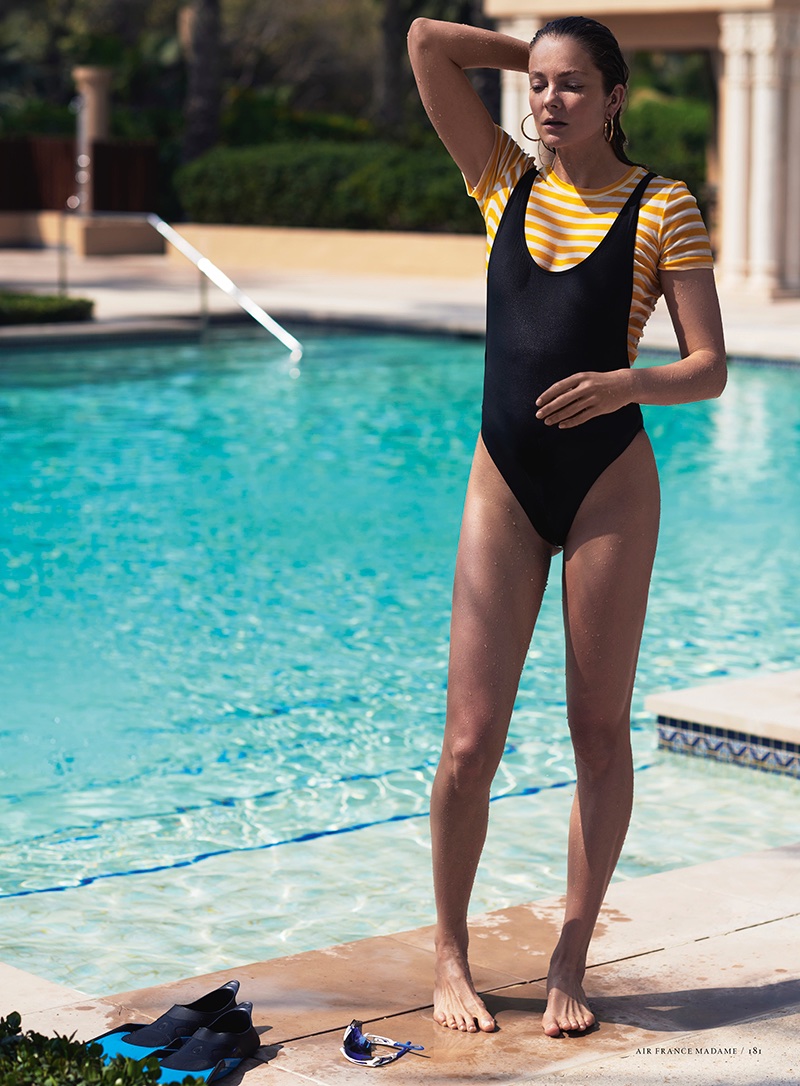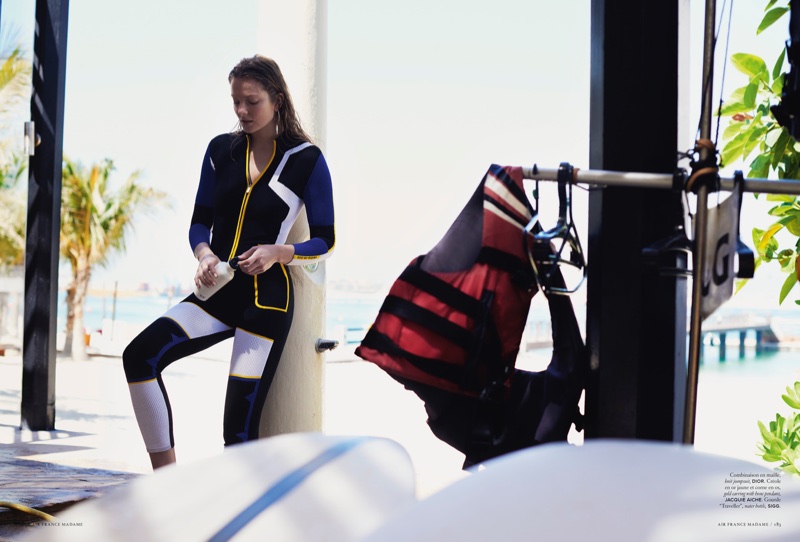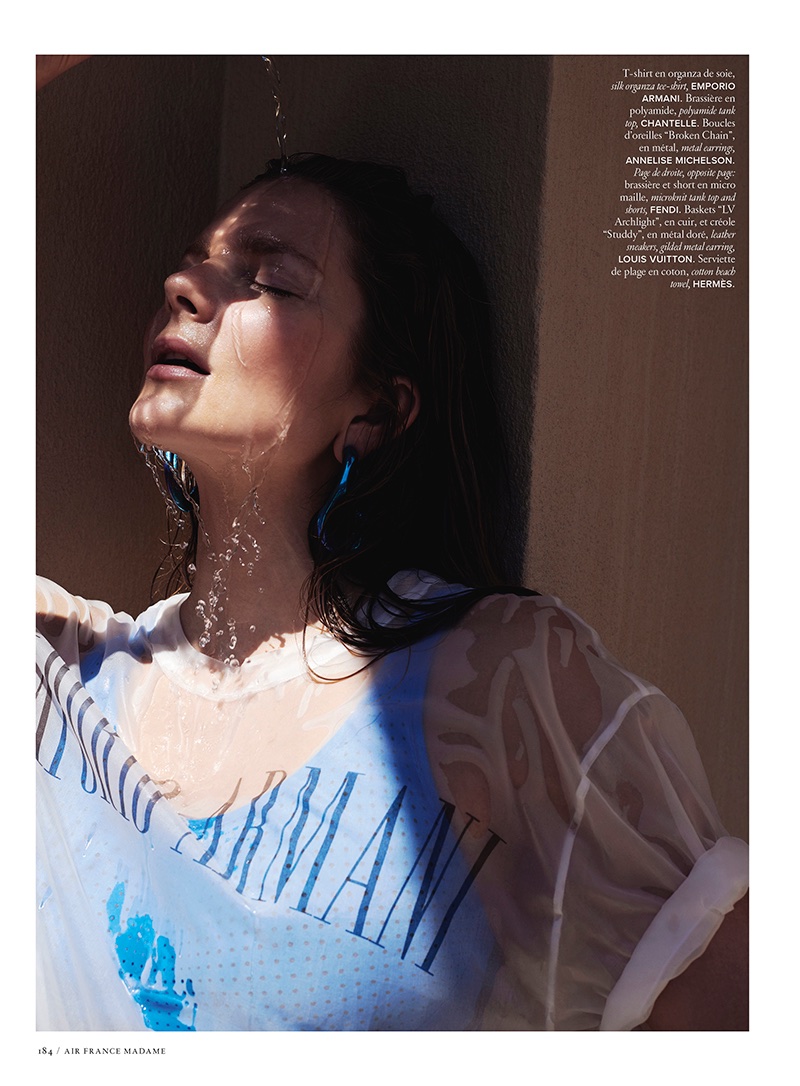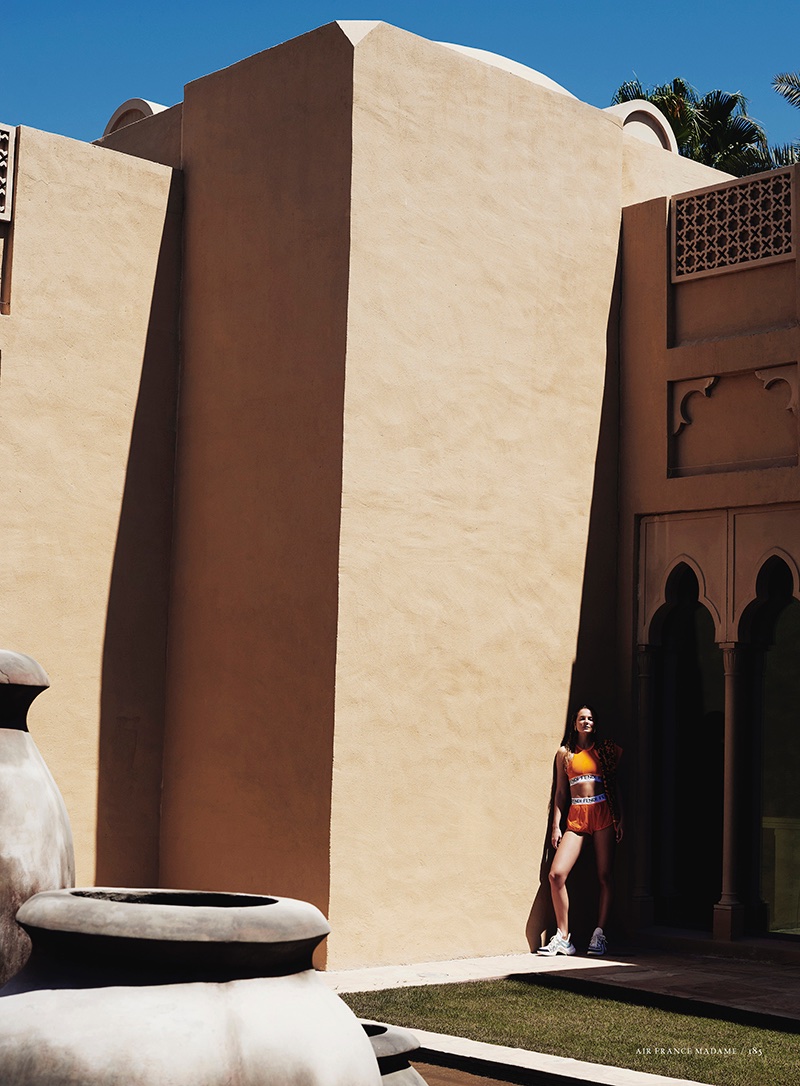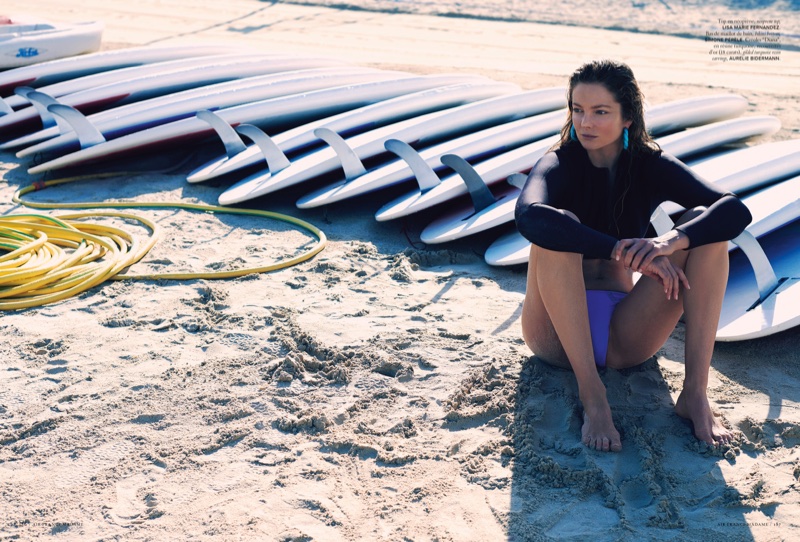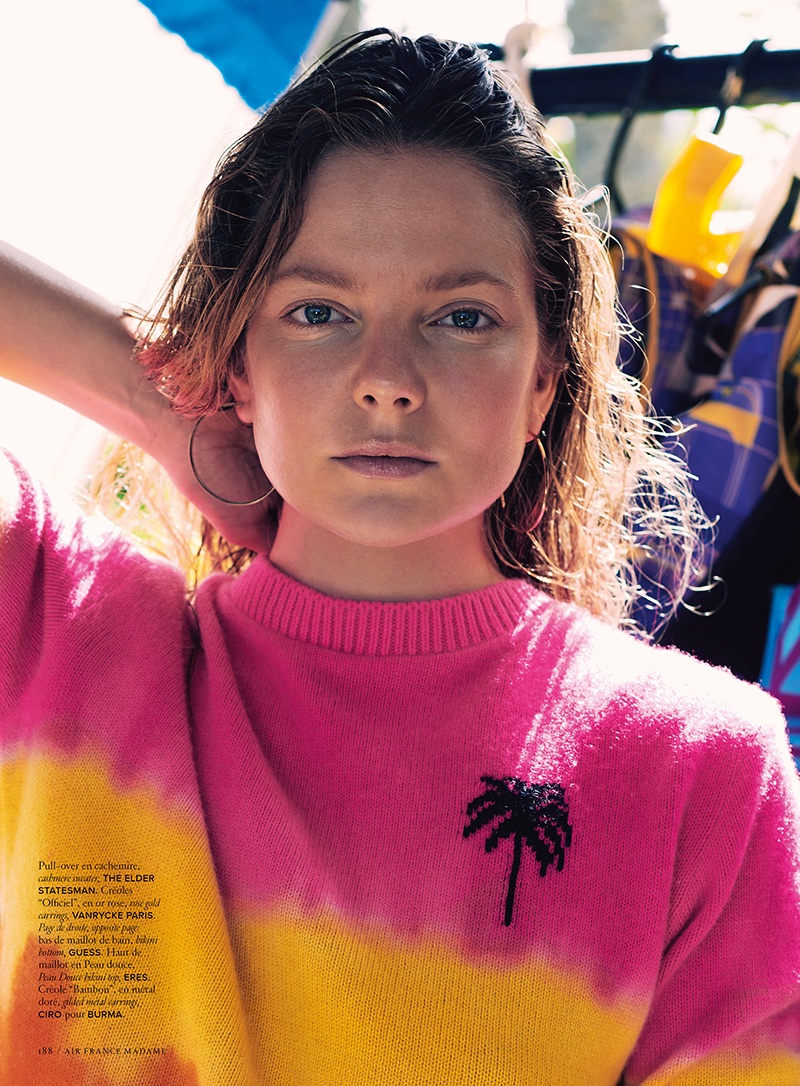 comnum(0) tbcount(0) tbcount(16)
Categories:
Other Brands
Description
New style cowhide carvings art, ladies' backpack, "casual, fashion, handmade" women's backpack
Have In Stock
Material: Cowhide
Lining: Polyester Cotton
Size: L*W*H 32CM* 28CM*12CM
Shoulder strap, Silvery and alloy hardware
comnum(0) tbcount(0) tbcount(52)
Categories:
Other Brands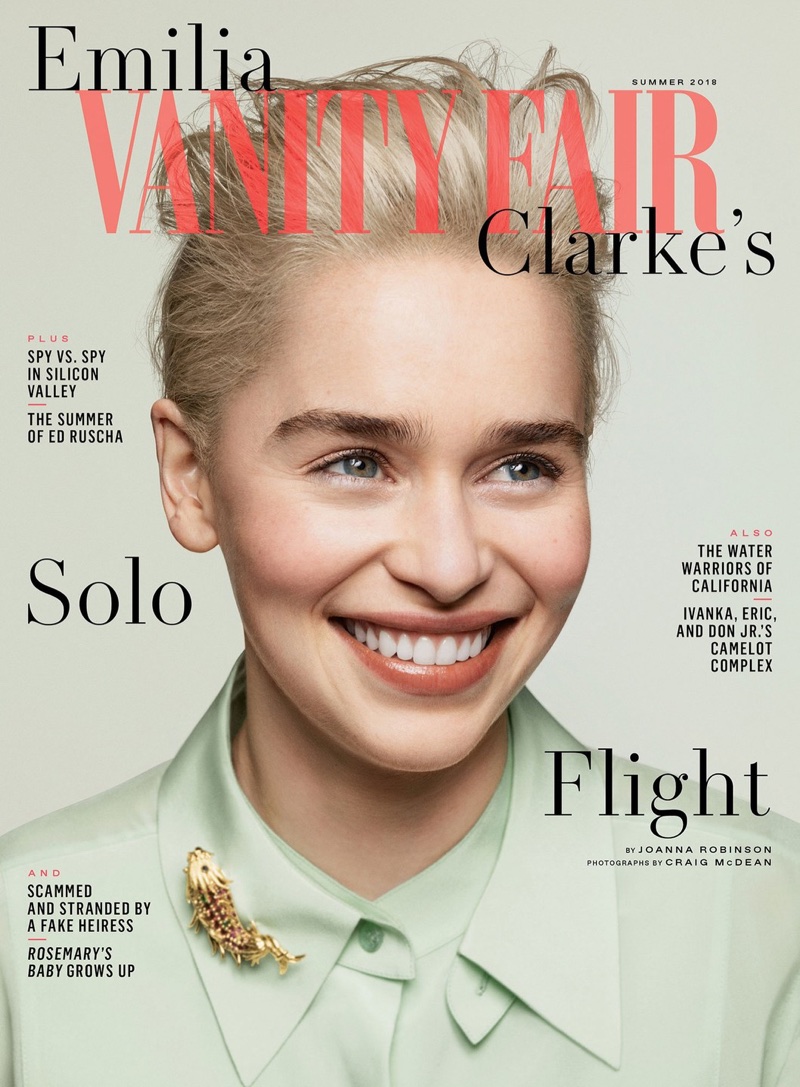 Emilia Clarke on Vanity Fair Summer 2018 Cover
Actress Emilia Clarke is all smiles on the Summer 2018 cover of Vanity Fair. Captured by Craig McDean, the 'Solo' star wears a pastel green shirt with a dragon-shaped brooch. For the accompanying shoot, Emilia sports chic and minimal fashions. Styled by Jessica Diehl, the blonde stunner poses in the designs of Michael Kors, Louis Vuitton and Max Mara amongst others.
Related: Emilia Clarke Wears Elegant Florals for Harper's Bazaar
COVER SHOOT: EMILIA CLARKE FOR VANITY FAIR SUMMER 2018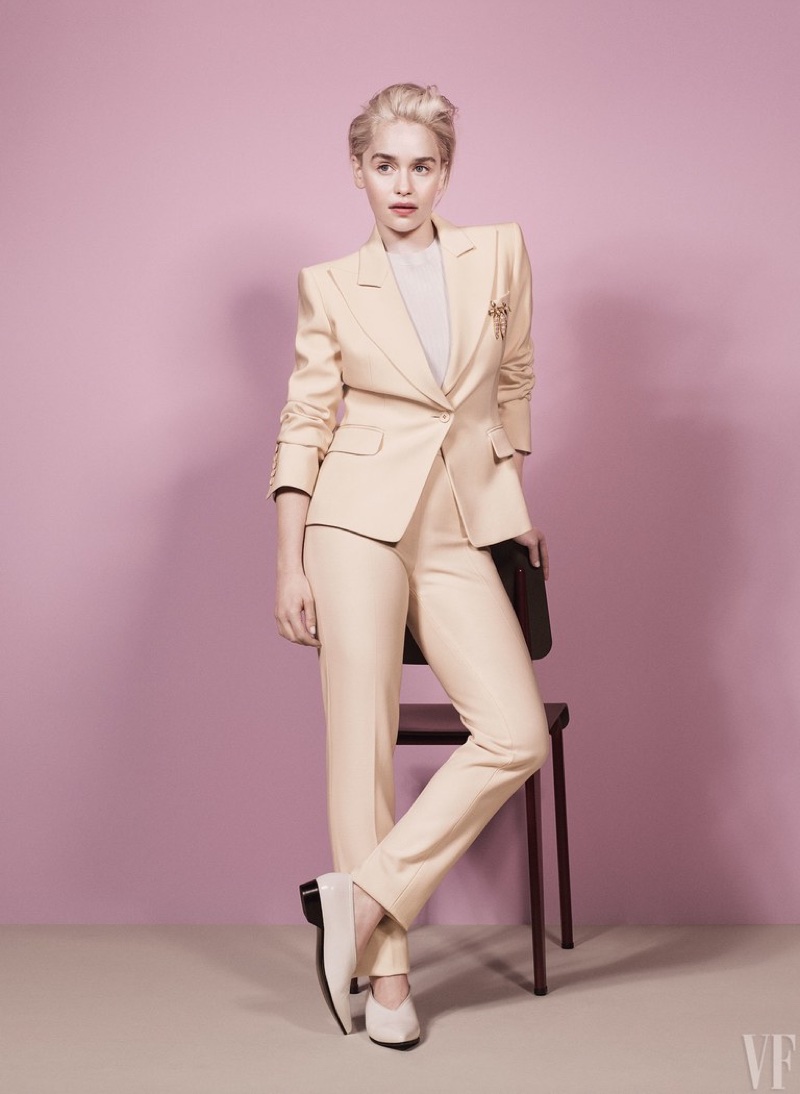 Emilia Clarke suits up in Michael Kors pantsuit with Helmut Lang t-shirt and Alumnae shoes
EMILIA CLARKE ON HER ROLE IN 'SOLO'
In her interview, Emilia talks about taking on the role of Qi'ra in 'Solo: A Star Wars Story'.
We're going to hit you with a character that could very easily well be a dude, because you question her motives," she says. "That's really f—ing exciting in the Star Wars universe, because that has never happened."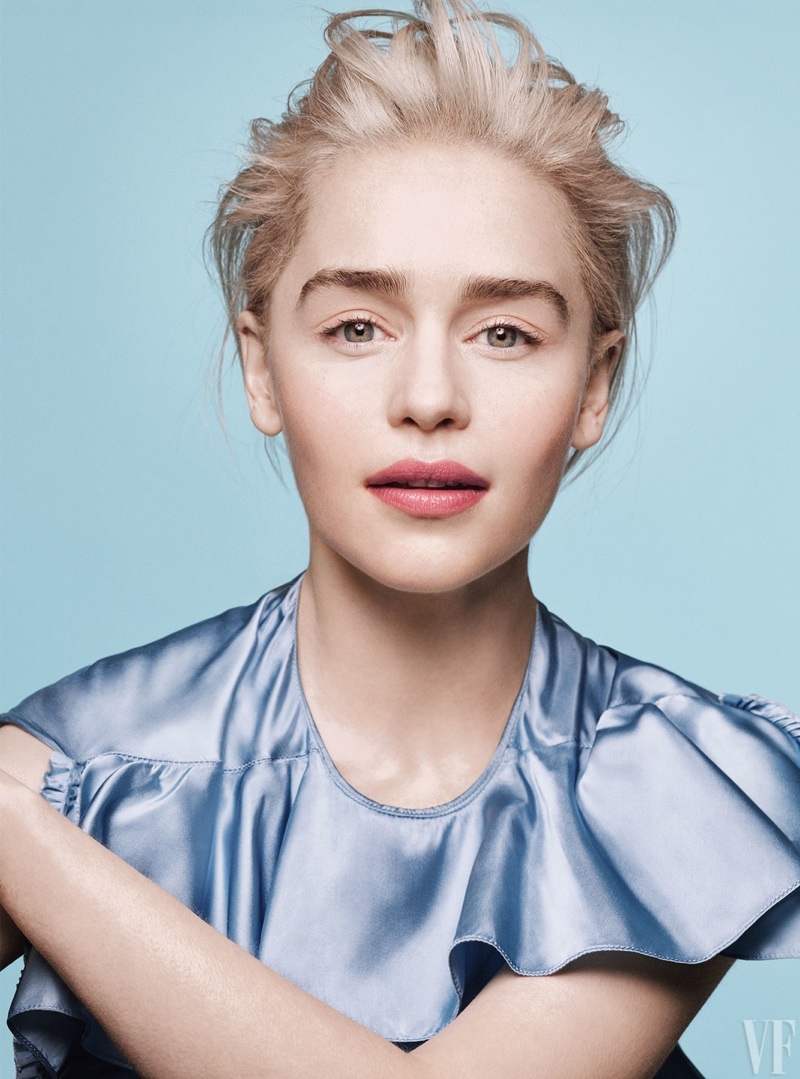 Actress Emilia Clarke poses in Louis Vuitton dress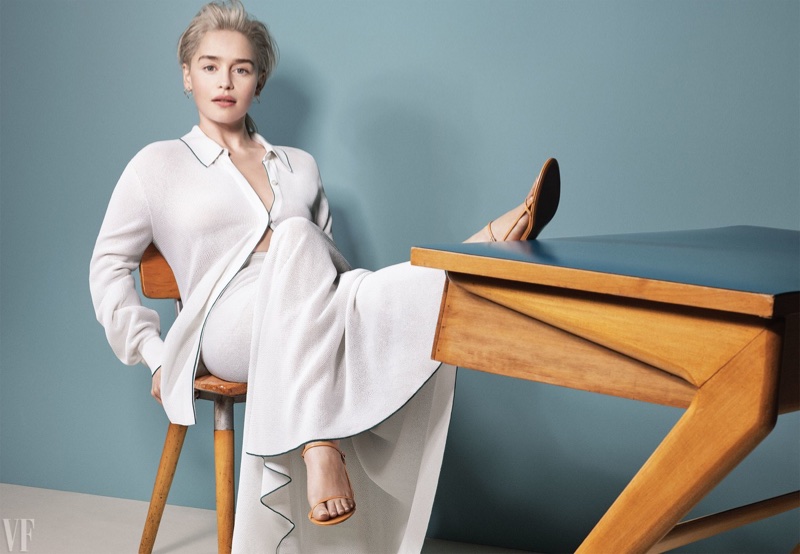 Kicking up her heels, Emilia Clarke wears Salvatore Ferragamo top and pants with The Row sandals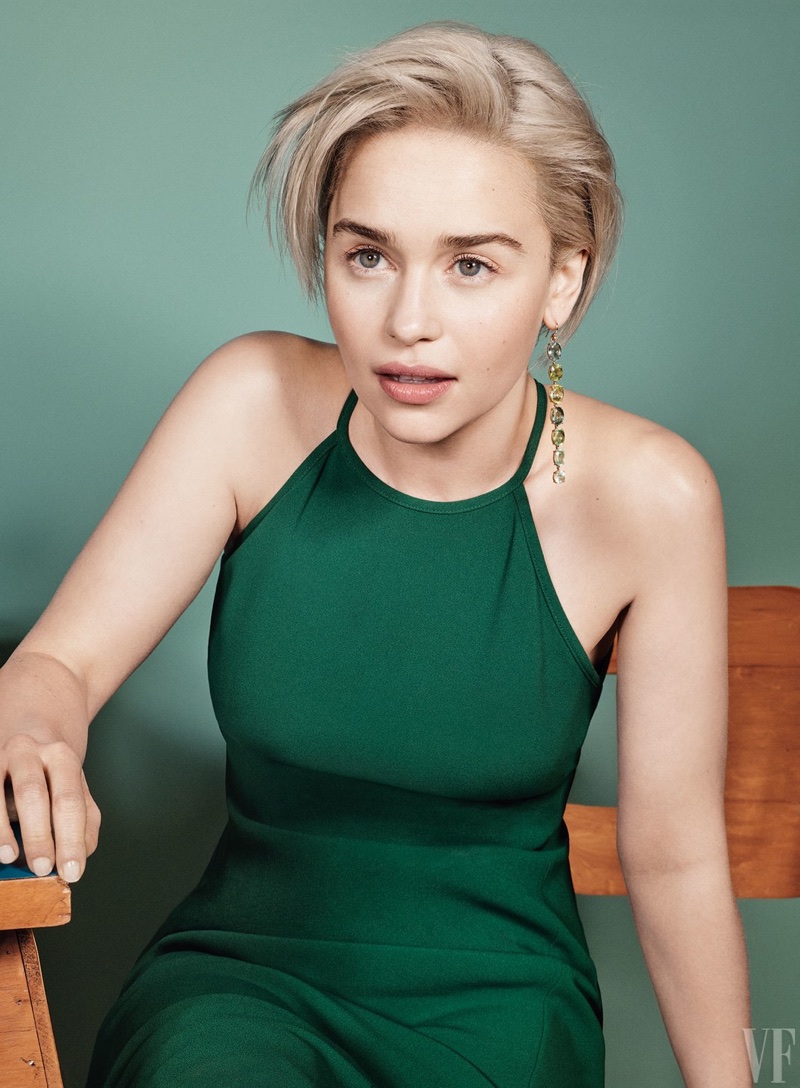 Emilia Clarke poses in Max Mara dress and Irene Neuwirth earring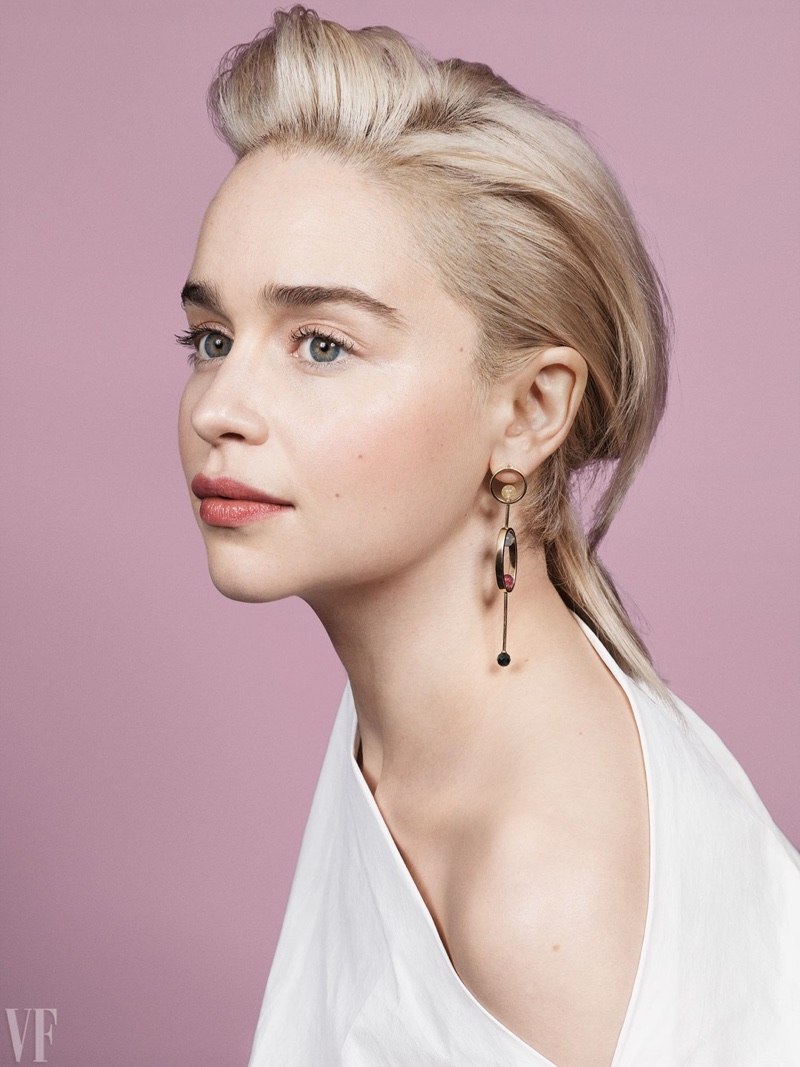 Showing off her blonde locks, Emilia Clarke wears The Row top and Yael Sonia earrings
comnum(0) tbcount(0) tbcount(48)
Categories:
Other Brands
Photographer Dean Isidro (Atelier Management) and German model Alena Blohm link up once again for the May 17, 2018 issue of Grazia Italy. After previously channeling 1980's vibes, the blonde embraces tropical vibes in this new editorial. Styled by Michele Bagnara, Alena wears lightweight dresses and gowns perfect for the tropical weather. The stunner poses in designs from the likes of Valentino, Tory Burch and Alberta Ferretti.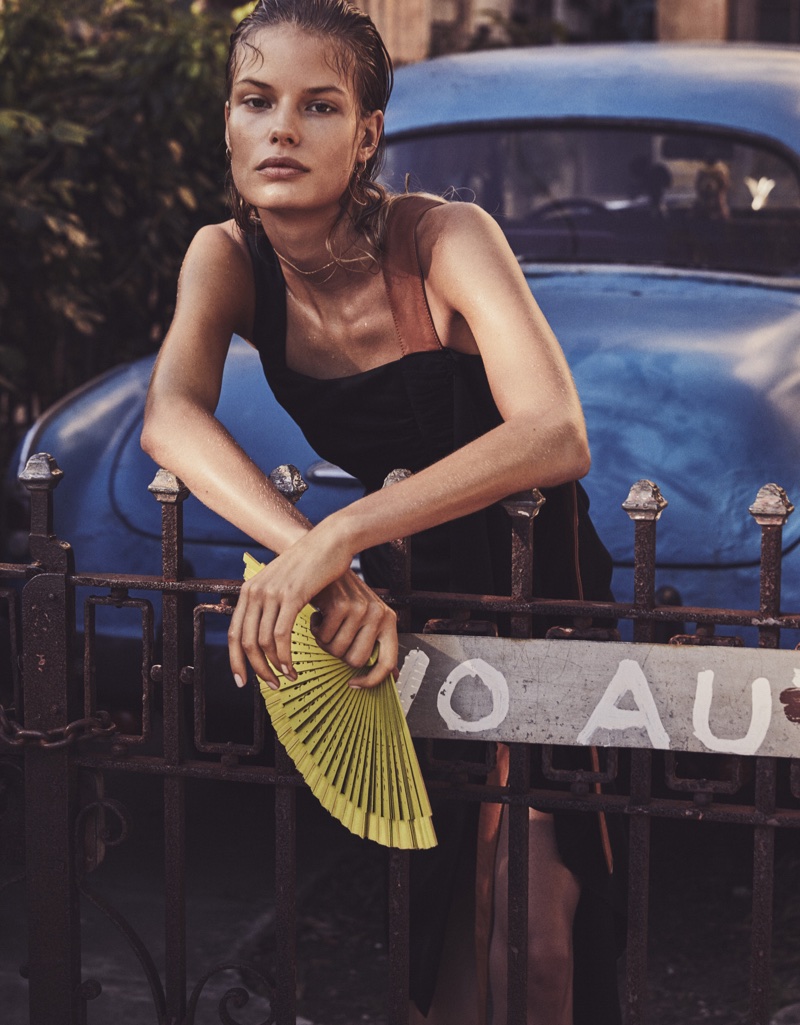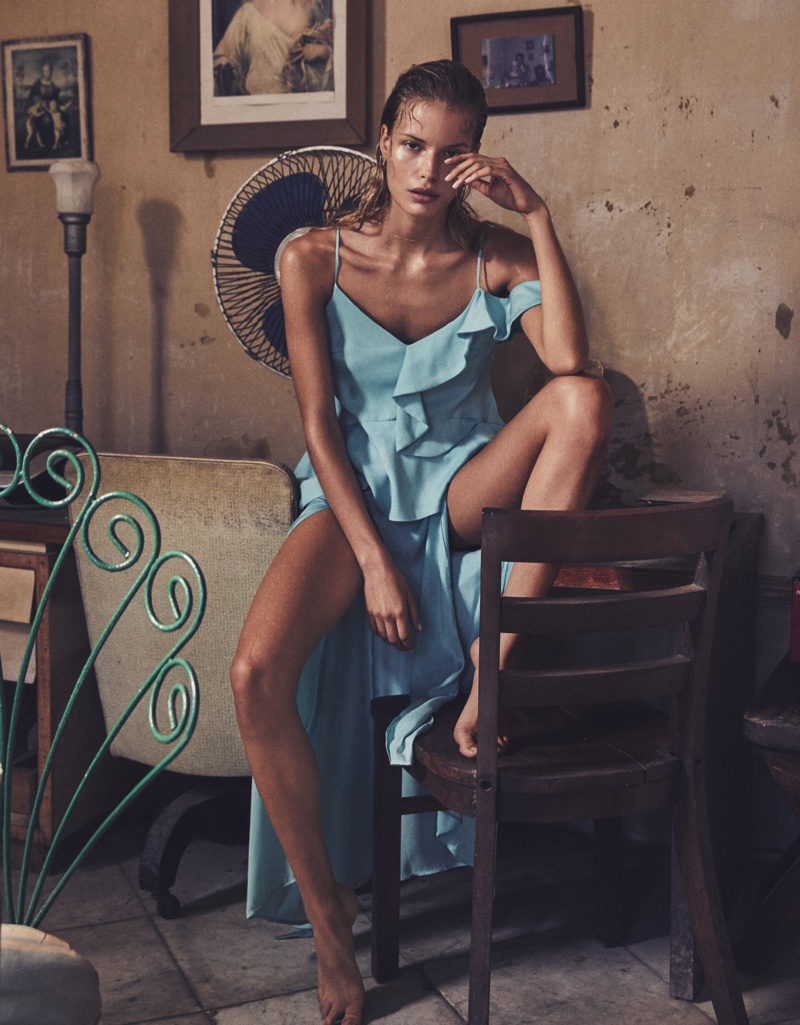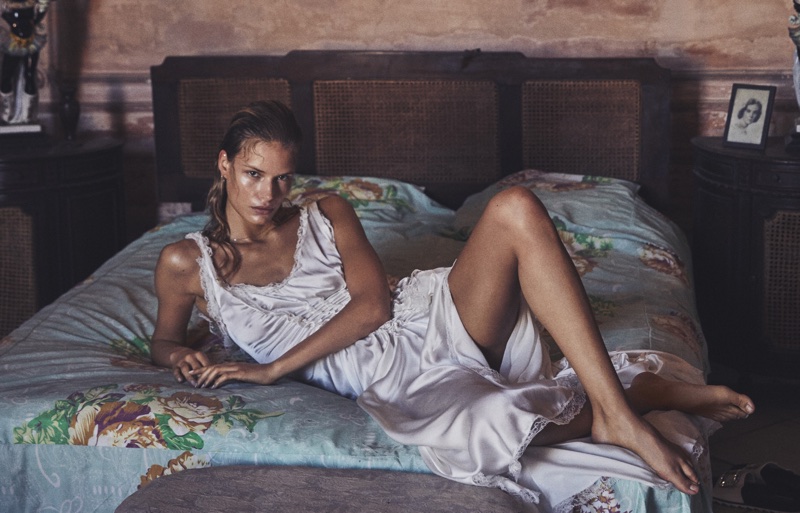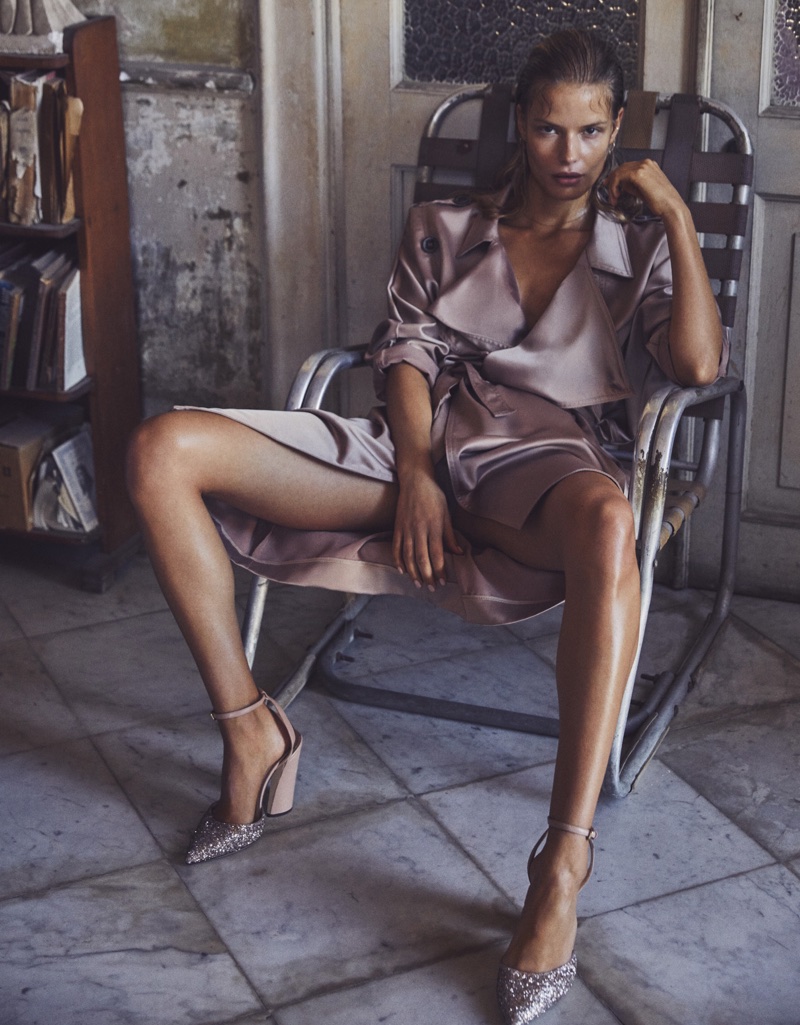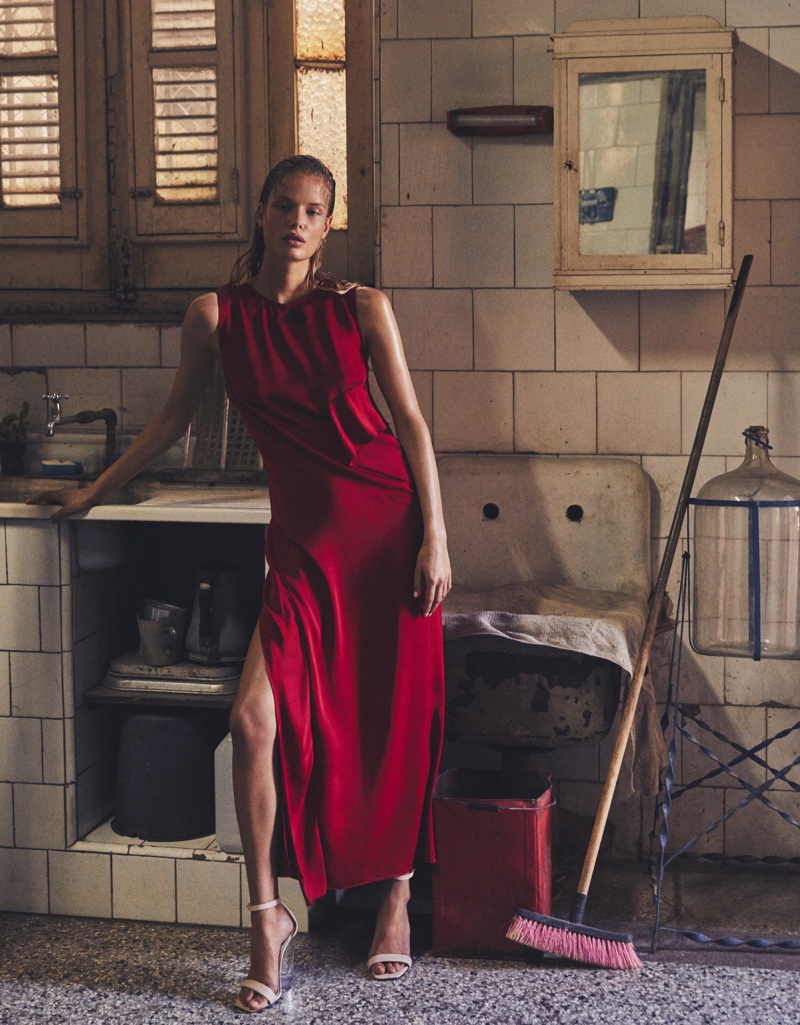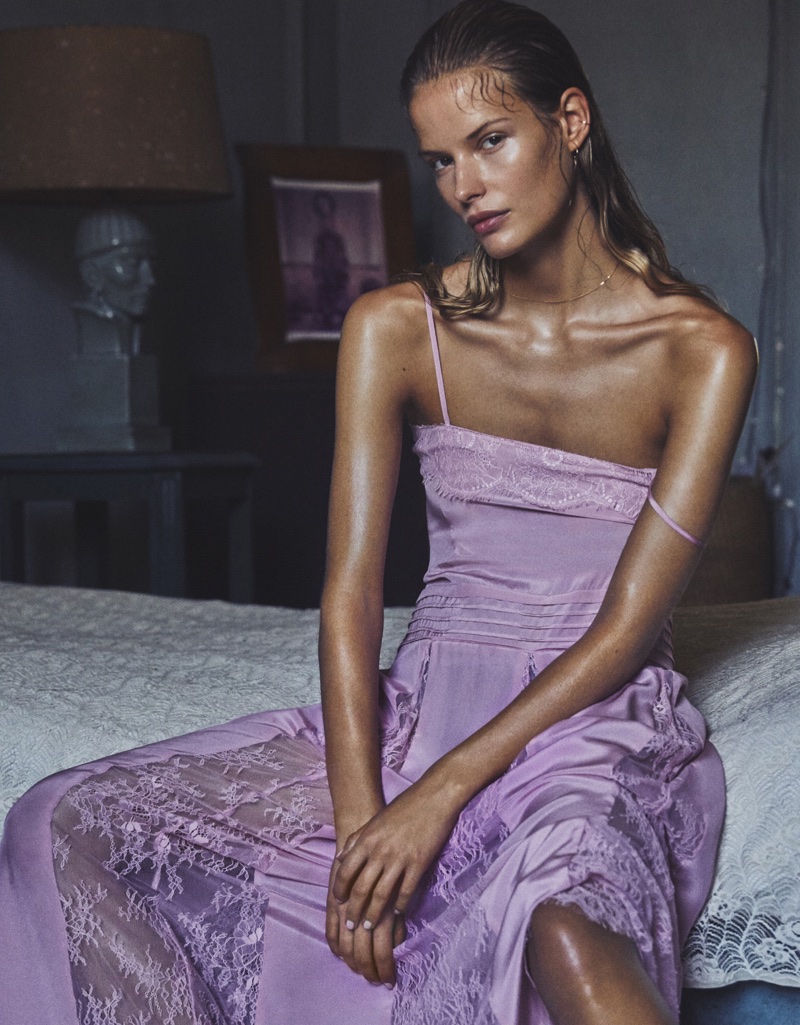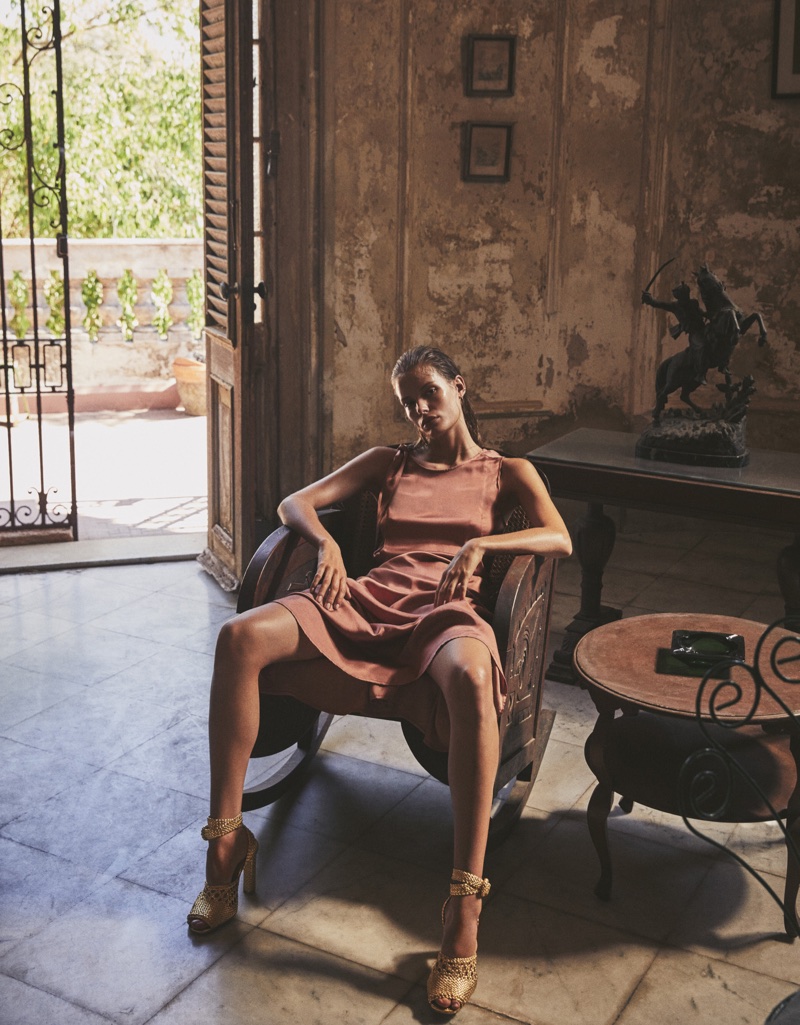 Designer Bags, Wallet, Purse, Belt & Accessories Official Site, Best Price & Quality, Free Worldwide Shipping, Free Returns. Every Bag Is A Work Of Art - Handmade - Cowhide Art - Can Custom-Made

Categories

New Posts

Hot Posts

Tag Cloud