Categories:
Fashion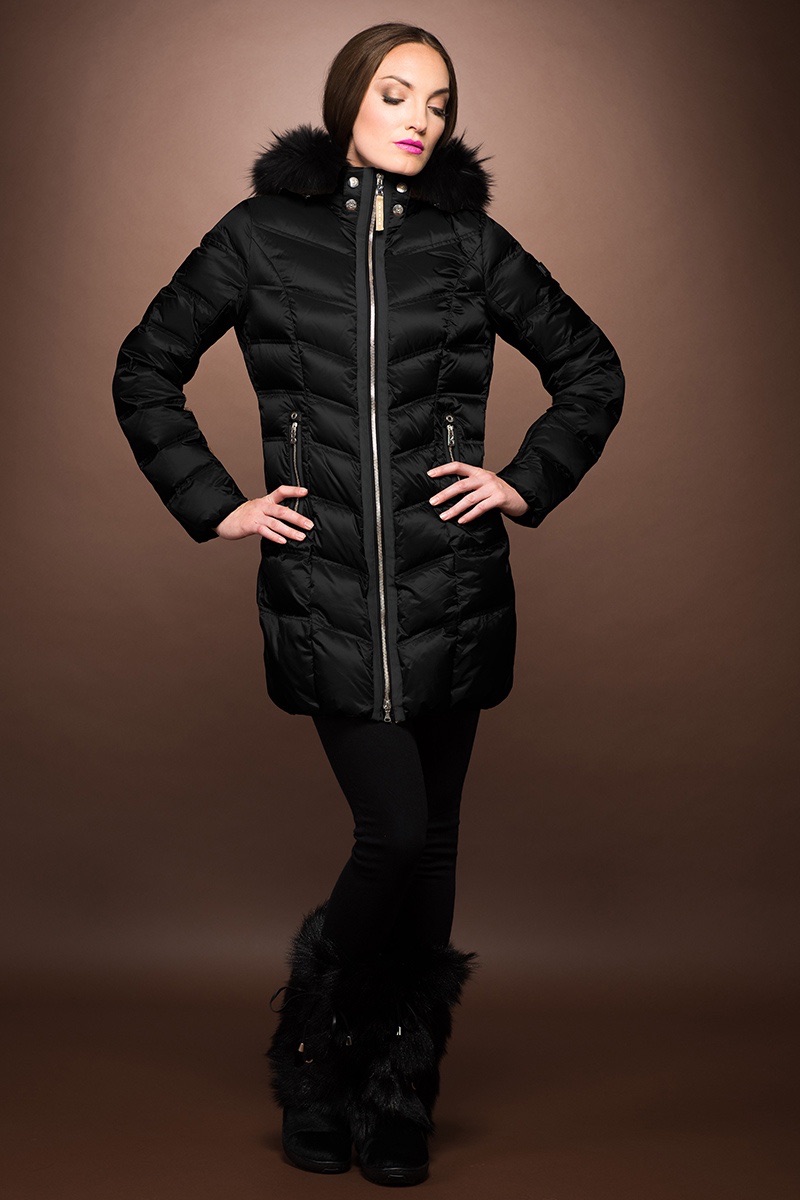 Photo: ML Furs
When it comes to dressing for an adventurous day out on the ski slopes, looking for the perfect combination of fashion and functionality is certainly key. Staying warm may be essential, but wearing a bulky silhouette doesn't exactly make for an Instagrammable moment. If you are still searching for the ideal ski wear wardrobe, look no further. Here are five essentials to have when you want to hit the slopes like a true fashion plate.
COZY JACKETS
Another must-have for a ski trip is the jacket. Styles can range from streamlined to padded with fully lined down for the ultimate warmth. Nowadays, wen it comes to options, there are certainly plenty from brands to choose from like Bogner, Moncler and Fendi. You can easily shop Bogner Sport for ski pants and jackets online. But outerwear does not just have to appeal to the slopes. Find jackets for the indoors with fur and parka styles.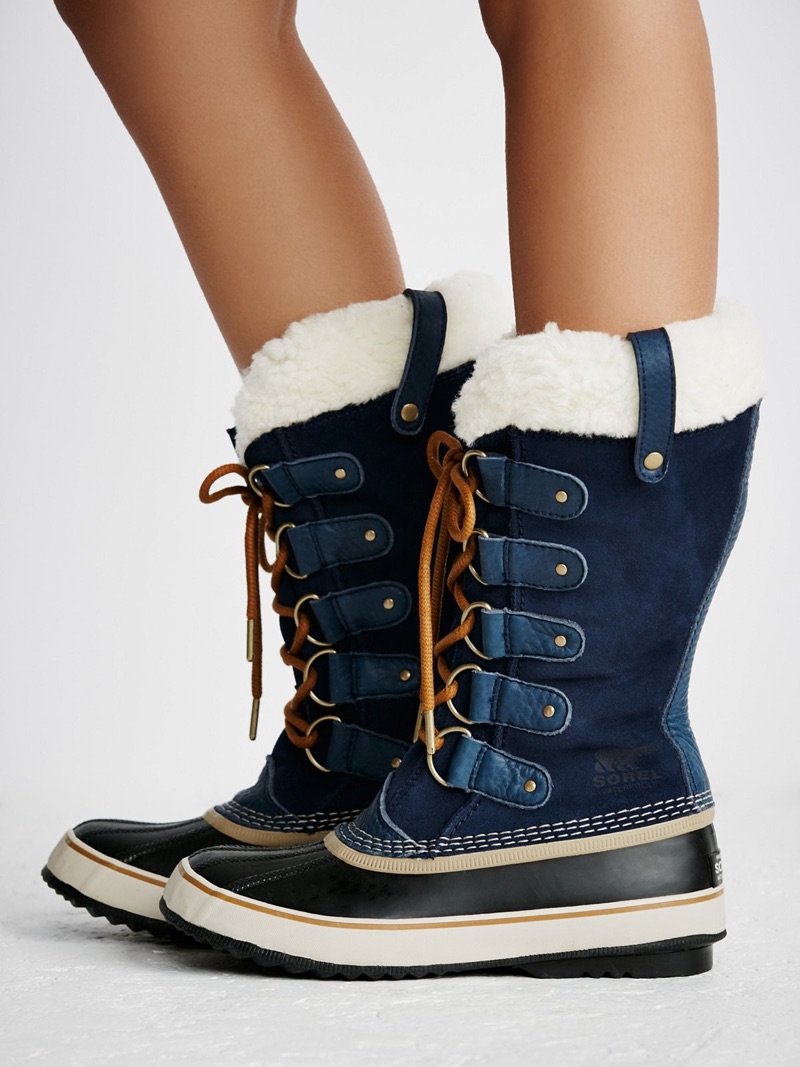 Photo: Free People
COLD WEATHER BOOTS
If you are heading to a ski resort, one of the most important things to pack are the boots. Pick the wrong pair and you will not only be cold, but it can also be quite dangerous. So look for snow boots that are water-resistant. They will keep you warm from freezing temperatures with shearling lined insoles. The right pair can look beyond chic with lace-up fronts.
THE BASICS – TOP & PANTS
Let's get back to basics. The starting layer of any winter outfit are the top and pants. Look for fully lined trousers with stretch fabric so you can move with ease. A graphic color blocking combination is one way to stand out or keep it simple with a monotone look like classic black. And of course, a top is the basic layer to start off with. Choose from a long-sleeve top with ventilation or cover up in a cozy cashmere sweater. We also recommend a form-fitting silhouette with a zip-fasten front.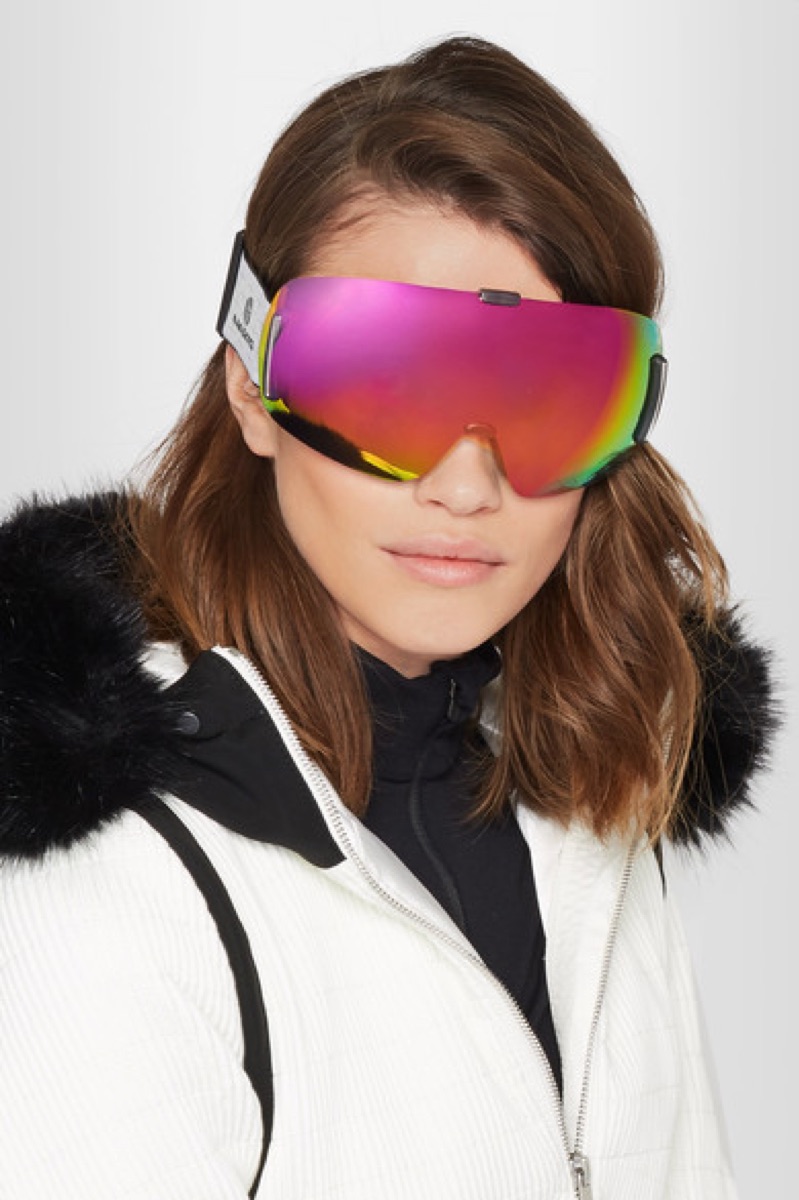 Photo: Net-a-Porter
COLD WEATHER ACCESSORIES
The last thing to pack when it comes to ski season are the accessories such as goggles, gloves and headgear. When it comes to these, do not be afraid to experiment with color. A colorful pair of goggles can really make your look stand out from the crowd. We also like a style-conscious pair of gloves with Velcro-fastened fronts that make for a secure fit. Complete your look with a warm beanie or trapper hat that serves the ultimate cold weather vibes.
Tags: Dress
comnum(0) tbcount(0) tbcount(18)
Categories:
Louis Vuitton
The Louis Vuitton Speedy Bag is the brand's most popular bag. Aside from the signature Monogram Canvas, the Speedy has been made available in a variety of patterns. The Speedy Bag is a perfect city bag, which is loved by many as it can carry all the daily necessities. This 2017, there are different styles available in stores. This season's designs comes in feminine florals, to edgy studs and sporty prints. Check out the latest designs available.
1. Damier Azur Tahitiennes
The latest pattern for Spring/Summer 2017 is the combination of Damier Azur and Monogram flowers in Rose Ballerine color, which is also the color of the bag's interior. This bag brings in a summer feel and perfect for flowy dresses this season. It is available in Speedy Bandoulière 30 and retails for $1,700 (USD).
IG: handbagswithheather
2.Denim Epi
The denim version of the brand's signature Epi leather has a more casual vibe to the classic Speedy. The Denim Epi comes in two colors, Blue and Red, and available for the Speedy Bandoulière 25. Best paired with your favorite denim jeans! Retails for $2,120 (USD).
IG: xxlv4mexx
3. World Tour Stickers
Although this style was released for the brand's Fall/Winter 2016 Collection, it is still available in some stores. The playful stickers can be seen embossed and printed in Epi Speedy 30 and Monogram Canvas Speedy Bandoulière 30 bags. Priced at $2,120 (USD) for the Epi and $1,700 (USD) for the Monogram Canvas.
IG: anistondk
4. Studded Monogram Empreinte
The Monogram Empreinte gets an updated with bi-color metal studs with this miniature Speedy bag. The bag is available in Gris Silver color, which can be used from day to night. Priced at $2,690 (USD).
IG: crabcrab2015
5. Louis Vuitton Race Print
From the Cruise 2017 Collection, Louis Vuitton presents the Louis Vuitton Race Print. A sporty pattern inspired by the Grand Prix. It features multiple colors combined with Epi leather, Damier and Monogram. The Louis Vuitton Race Print Speedy Bandoulière 30 Bag retails for $2,510 (USD).
comnum(0) tbcount(0) tbcount(23)
Categories:
Fashion
Joie's breezy silk maxi dress features a dreamy print
When it comes to searching for the perfect warm weather maxi dress, looking for a lightweight fabric is absolutely key. Joie has the right idea with a silk, strapless style featuring a dreamy floral print. The Vernita Dress includes a fluttery bodice with ruffled treatment. A long and flowy silhouette makes this piece ideal for those warm weather days. Whether you want to wear this dress for a day out with friends or night out on the town, it's quite versatile. Wear with a chic pair of sandals or wedges for the ultimate summer look. Priced at $448, you can discover more about the Joie maxi at Amazon.com.
JOIE VERNITA MAXI DRESS
The Vernita Dress is sleeveless and comes with a ruffled top
comnum(0) tbcount(0) tbcount(16)
Categories:
Fashion
Jacket Steele, Dress Eclect and Jewelry Last Night Collective
Photographer Liane Hurvitz captures a mix of country living meets glam for FGR's latest exclusive. Model Brooke Hogan heads to the stables for a series of captivating images. Styled by Meggy Smith, the blonde beauty poses alongside horses while wearing contemporary looks. From cropped jackets to long gowns, Brooke dazzles in each shot. For beauty, hair and makeup artist Janice Wu creates her glam curls with a sun-kissed glow.
FGR EXCLUSIVE: BROOKE HOGAN BY LIANE HURVITZ IN 'OUTDOOR GLAM'
Jacket Steele, Dress Eclect and Jewelry Last Night Collective
Jacket Steele, Dress Eclect and Jewelry Last Night Collective
Jacket Serpent and the Swan , Bralet Silent Arrow, Pants Elsa, Boots Tony Blanco and Jewelry Last Night Collective
Bodysuit Santina Nicole, Fur Luxe Deluxe, Pants Jonté and Jewelry Last Night Collective
Eclect Blouse, Dress Silvana Tedesco, Boots Tony Blanco and Jewelry Last Night Collective
Top Kaliver, Knickers Serpent and the Swan and Jewelry Last Night Collective
Bodice (over shirt) and Vest Ginger + Smart, Jonté Shirt, Leather Skirt Once Was and Jewelry Last Night Collective
Jacket Serpent and the Swan, Jumpsuit Jonté and Jewelry Last Night Collective
Jacket Steele, Dress Eclect and Jewelry Last Night Collective
Jacket Serpent and the Swan, Jumpsuit Jonté and Jewelry Last Night
comnum(0) tbcount(0) tbcount(17)
Categories:
Other Brands
Looking for ways to bring your car and apartment keys with you without ever having to worry about your style? Well well, fret not, for Chanel is here to grant your wish just like Cinderella's fairy godmother. Without further ado, here is the Chanel Classic Keyholder.
Made from genuine lambskin leather that is further complemented and made more beautiful by gold-tone metal, this Chanel Classic Keyholder is absolutely flawless! Sporting a classic design that will definitely never go out of style, this one is actually featuring the best of both worlds as it is a key holder and a coin purse all at the same time!
Let's go take a closer look. You'll notice that it features Chanel's classic thick diamond quilting while the CC logo is prominently displayed in the uppermost part. It has a zipper with a leather tag to keep your little things such as coins, safe and sound. It also has a golden-toned ring which acts as a keyholder! Now how stylish could it get?
Style code: A68943, measuring 3" x 4.7" x 1" inches, priced at $475 USD, €380 euro, £355 GBP, $600 SGD, $3200 HKD, $580 AUD, ¥48600 JPY, ¥2900 CNY via Chanel boutiques.
Tags: Chanel classic KEYHOLDER
comnum(0) tbcount(0) tbcount(32)
Categories:
Other Brands
Introducing the Valentino Spring/Summer 2017 Collection. This is Pierpaolo Piccioli's first collection since he became the sole Creative Direction of Valentino. The brand also introduces the reinterpration of "The Garden of Earthly Delights" by English Fashion Designer Zandra Rhodes, turning it into a romantic punk print. New bags this season includes Chain Shoulder and Crossbody Bags, which features flap front and long link chain. The iconic Rockstud comes in mini studs which are seen in Top Handle and Crossbody Bags. While the Lock Flap Bags comes in colorful beadings and butterfly pattern.
Lock Flap
| Style | Price |
| --- | --- |
| Valentino Love Blade Mini Lock Flap Bag | $3,175.00 (USD) |
| Valentino Love Blade Medium Lock Flap Bag | $3,995.00 (USD) |
| Valentino Beaded Small Lock Flap Bag | $3,295.00 (USD) |
| Valentino Butterfly Small Lock Flap Bag | $3,295.00 (USD) |
| Valentino Beaded Medium Lock Flap Bag | $3,695.00 (USD) |

Rockstud
| Style | Price |
| --- | --- |
| Valentino Rockstud Top Handle Bag | $2,995.00 (USD) |
| Valentino Suede/Leather Rockstud Medium Tote Bag | $2,595.00 (USD) |
| Valentino Rockstud Rolling Guitar-Strap Medium Tote Bag | $4,275.00 (USD) |
| Style | Price |
| --- | --- |
| Valentino Rockstud Flap Crossbody Bag | $1,295.00 (USD) |
| Valentino Rockstud Medium Shoulder Bag | $1,275.00 (USD) |
| Style | Price |
| --- | --- |
| Valentino Rockstud Small Flip-Lock Messenger Bag | $2,275.00 (USD) |
| Valentino Rockstud Large Bucket Bag | $1,595.00 (USD) |
| Style | Price |
| --- | --- |
| Valentino Rockstud Large Flat Pouch Bag | $675.00 (USD) |
| Valentino Rockstud Rolling Love Blade Guitar-Strap Medium Shoulder Bag | $3,495.00 (USD) |
Rockstud Spike
| Style | Price |
| --- | --- |
| Valentino Rockstud Spike Large Flap Bag | $3,195.00 (USD) |
| Valentino Suede Rockstud Spike Medium Flap Bag | $2,795.00 (USD) |
| Style | Price |
| --- | --- |
| Valentino Rockstud Spike Crossbody Bag | $1,395.00 (USD) |
| Valentino Rockstud Spike Chain Bag | $1,545.00 (USD) |
Other Bags
| Style | Price |
| --- | --- |
| Valentino Chain Shoulder Bag | $2,295.00 (USD) |
| Valentino Metal Love Blade Crossbody Bag | $3,645.00 (USD) |
| Valentino Love Blade Wallet-on-a-Chain Bag | $1,225.00 (USD) |
| Valentino Ricamo Beaded Clutch Bag | $3,695.00 (USD) |
| Style | Price |
| --- | --- |
| Valentino Suede Panther Large Shoulder Bag | $2,675.00 (USD) |
| Valentino Panther Small Shoulder Bag | $2,545.00 (USD) |
Tags: bag Spring/Summer Valentino 2017
Categories

New Posts

Hot Posts

Tag Cloud